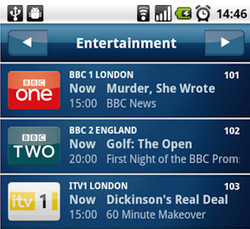 It's already proved a hit on the iPhone, and now the Sky+ App app is coming to the Android platform.
The Sky+ for Android application lets subscribers with connected Sky+ and Sky+HD boxes dial in recordings from their phone, so if you dashed out of the house and forget to set your box to record an essential production like 'Cardiff City's greatest goals,' you can still set the recording from yur Android handset.
Browsing on the move
The app also lets users access Sky's seven-day EPG, so they can browse listings by time, programme name or day, with a single press needed to select single shows or a series link to bag an entire run of episodes.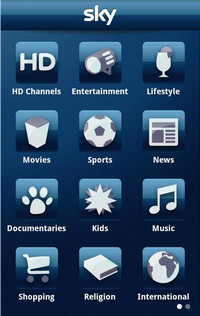 Setting up
Users first need to register for a My Sky account at Sky.com and set up Remote Record on their box at home, and then they should be ready to remotely record.
Recordings  set up via the Sky+ Remote Record Android app have to be imputed at least half an hour before the start time,  and once it's going you can't delete the request from the handset.
A million downloads
David Gibbs, Sky Mobile General Manager was in the mood to chest-thump:
"The success of the Sky+ app indicates that there is a real demand for innovative products such as Remote Record, which gives our customers more choice and control to plan their viewing over the TV love when they are on the move and away from home.

"The Sky+ app has had over a million downloads to date and is part of a wide range of apps available from Sky which include Sky Mobile TV, the RTS award-wining Sky News app, Sky Sports Football Score Centre and Sky Sports Cricket Score Centre.
The Sky+ Remote Record app is sitting in the Android Market right now for your downloading pleasure, and it's absolutely free.