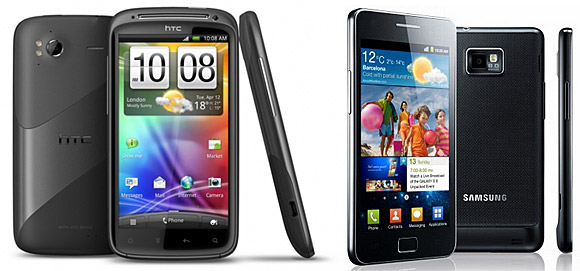 There's never been a better time to buy an Android smartphone than now, with a slew of very tasty devices coming to market, with the big hitters including the Motorola Atrix 4G, LG Optimus 2x, HTC Sensation and Samsung Galaxy S II.
Although there's not a bad phone out of that bunch, we're finding ourselves drawn to the Samsung and the Sensation smartphones. So how do they shape up in a head to head spec slapdown?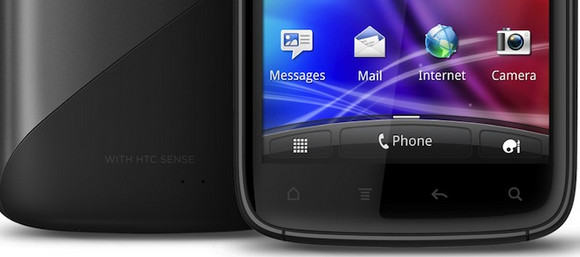 Round one: Interface and CPU
HTC Sensation – 1.2GHz Qualcomm MSM8260
Samsung Galaxy S II – 1.2GHz Samsung Exynos 4210
Both run the latest Android Gingerbread 2.3 OS, with the Samsung coming with the company's TouchWiz 4.0 skin and the HTC rocking the latest Sense 3.0 UI.  Although both skins add a bit of zip to the Android interface, we'd rather install the extras ourselves thanksverymuch, but given the choice, we reckon the HTC Sense is the better of the two.
Winner: HTC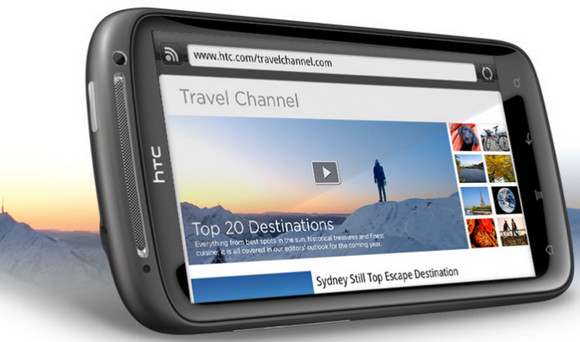 Round two: touchscreen
HTC Sensation – 4.3-inch Super LCD 540 x 960
Samsung Galaxy S II – 4.3-inch Super AMOLED Plus, 480 x 800
Both the HTC Sensation and Samsung Galaxy S2 serve up sumptuous 4.3-inch touchscreens, although there's clear differences, with Samsung's Super AMOLED Plus 480×800 pixels display being trumped by the HTC's S-LCD 540 x 960 screen. Although we're big fans of Super AMOLED Plus screens, that extra pile of pixels on the HTC makes it our choice.
Winner: HTC
Round three: RAM
A straightforward win for the Galaxy, which offers 1GB of RAM compared to the Sensation's uninspiring 768MB.
Winner: Samsung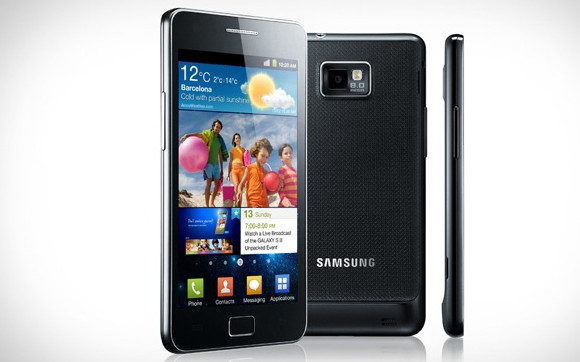 Round four: storage
This one is no contest too, with the Samsung's hugely generous 16GB or 32GB internal memory plus MicroSD slot crushing the Sensation's paltry 1GB plus MicroSD slot offering (although Vodafone are still insisting that there's 4GB inside).
Winner: Samsung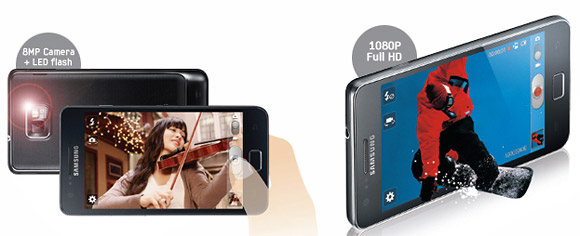 Round five: cameras
The HTC comes with a VGA front facing camera and 8 megapixel, dual LED flash snapper in the back, while the Samsung sports a larger 2MB front camera and 8 megapixel camera but only a single LED flash. We don't really care much for video chat and with the HTC claiming to have an 'instant' snapping ability, that just about swings our vote. Both can record video at 1080p at 30fps.
Winner: HTC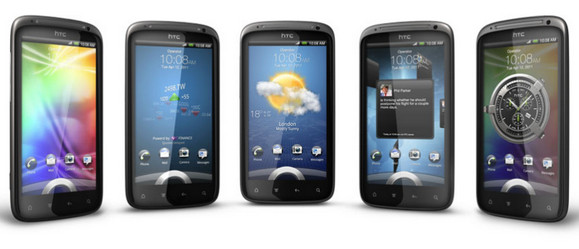 Round six: connectivity
Both phones are fabulously equipped, offering  quad-band with 3G/HSDPA and Wi-Fi, Bluetooth A2DP for wireless stereo and Bluetooth 3.0, with HDMI output support via MicroUSB ports and DLNA compatibilty for wireless streaming of video to compatible TVs and computers.
Winner: it's a draw!
Round seven: battery life
As yet untested in the real world, but on paper, the Samsung's beefier 1650mAh battery should see off the HTC's smaller 1520mAh number. Officially, the battery lives have been quoted at 540 minutes talktime or 576 hours standby for the Samsung and 400 minutes of talk time or 400 hours on standby for the HTC. There's so many factors that influence battery life that we'll make no decision until we get to try the phones out properly.
Winner: undecided
Round eight: size and weight
HTC Sensation – 126.1 x 65.4 x 11.3mm, 148 grams
Samsung Galaxy S II – 125.3 x 66.1 x 8.49mm, 116 grams
The Samsung Galaxy S2 is easily the most pocket friendly, measuring just 8.49mm thin and weighing 116g compared to the comparatively bulky (but still slender) 11.3mm and 148g of the Sensation.
Winner: Samsung
Conclusion – too tight to call!
We're still waiting for pricing but assuming both handsets are in the same kind of ballpark, it's still hard to decide which of these two is the best bet.
On straightforward specs, the Samsung looks to be the killer: it has a brighter screen, better battery life, more RAM and more internal storage, and it's thinner and lighter – but against that are its uninspiring looks (some have declared it to be 'plasticky') and the rather clunky TouchWiz interface.
On the other hand, the HTC offers better looks, a better camera and the improved HTC Sense interface, all of which combines to make us lean towards the Sensation. But only slightly!
[HTC Sensation official site] – [Samsung Galaxy S II official site]
Meanwhile, here's a couple of videos to help you decide: