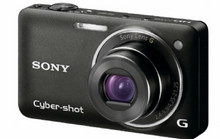 Sony has slipped the covers off its new range of Cyber-shot DSC-WX5, DSC-TX9 and DSC-T99 digital compacts, with the first two capable of creating 3D photographs.
Cyber-shot WX5 and TX9
The Cyber-shot WX5 and TX9 models sport Sony's latest 12.2MP, 1/2.3″ Exmor R back illuminated CMOS sensor, with both cameras packing a 'Superior Auto' mode.
This laughs in the face of common-or-garden auto modes because – depending on the kind of scene you're shooting – it can shoot bursts of between 2 and 6 shots and then cunningly combine them to either make an image with reduced noise or one with a boosted dynamic range.
Take that regular auto mode!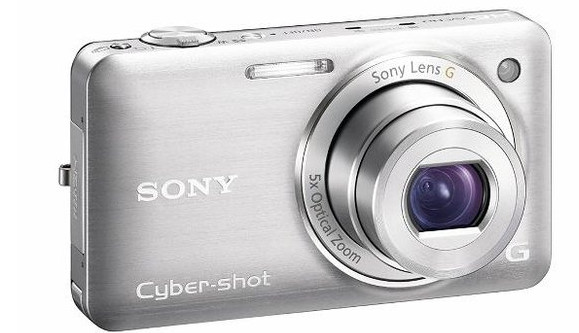 The WX5 (above) comes with a 4x optical zoom lens that starts at an impressively wide angle 24mm equivalent, with a 2.8″ LCD for admiring those impressively wide shots, while the TX9 packs a 25-100mm equivalent lens and a larger 3.5″ touchscreen LCD.
Both cameras offer Full HD (1920 x 1080, 50i) AVCHD movie recording and they're the first Cyber-shot cameras from Sony capable of capturing 3D images for viewing on 3D-compatible TVs.
3D shooting
The 3D Sweep Panorama feature works by the camera capturing a high-speed burst of frames as the user sweeps the camera from side to side: information from up to 100 images is then automatically combined to create a stereoscopic pair of frames which can then be viewed in 3D via HDMI if you happen to have a 3D-compatible TV around the house.
Sweep Multi Angle
According to Sony, the Sweep Multi Angle feature shoots a high-speed burst of fifteen frames, creating a '3D-style' image that can be viewed from different angles, as they explain:
After shooting, just tilt the Cyber-shot from side to side: sensors inside the camera detect your movements, scrolling through the sequence of multi-angle frames as you tilt and view the camera's LCD screen. Multi-angle views can also be viewed simultaneously on an ordinary 2D television as you tilt the camera.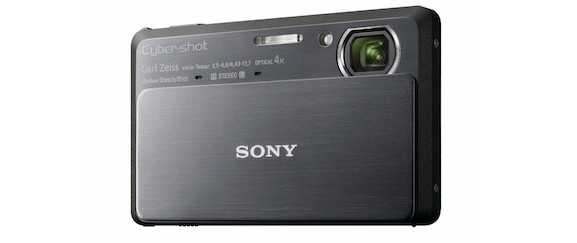 Background Defocus
The new Background Defocus feature looks an interesting kludge to provide dSLR-like depth of field, with the camera rapidly shooting two frames and merging them to create a single image with the subject in sharp focus and a blurred background.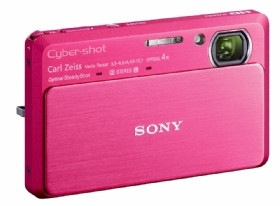 DSC-T99
The cheaper – and apparently "beautifully sculpted" – DSC-T99 comes with the same lens and body design as the TX9, but has a smaller LCD, while the 14MP CCD sensor isn't up to the fast multi-shot shooting required for Superior Auto mode.
It does, however, come with both the Sweep Panorama and 720p HD movie recording features.
All three cameras offer a Soft Skin mode that tries to smooth out wrinkles and other blemishes from the subject's skin.
All three are available from mid-September 2010, with UK pricing tba. However, in the States, the pricing is $400 for the TX9, $300 for the EX5 and $250 for the T99.