Arriving almost embarrassingly late to the mobile eReader market is Sony, who are introducing their Reader app for the iPhone and Android in December.
Rivals Amazon and Barnes and Noble have already released e-reading apps for the Android and iOS platforms, so Sony are playing catch up here.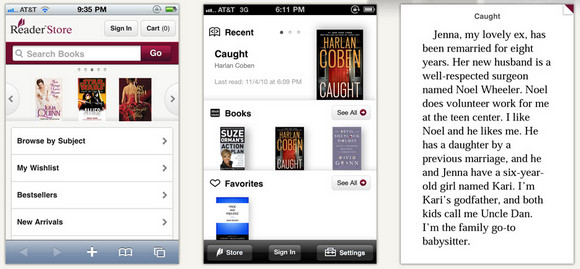 The app functions in much the same way as the others, with users able to access books already purchased at the Reader Store or buy new ones on the move.
It's also possible to make bookmarks, add notes and highlight text on the mobile version, as well as fiddle about with the font size if you've forgotten your specs.
[Sony]