After a lengthy period pumping up the hype to 11, Sony have finally put their Tablet S up for pre-order in the UK, with Dixons being the first in line to offer the Android Honeycomb 3.1 tablet  on September 16th.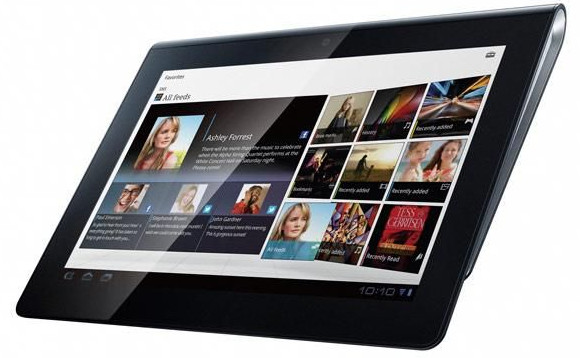 Sporting a neat curved back for easier holding and coming with a 9.4″ screen supporting a 1280×800 resolution, the 16GB Wi-Fi Tablet S model will set you back £399 (that puts it in the same price bracket as the cheapest Apple iPad which we suspect may not be the greatest idea).
Lob in another hundred quid, and you can get the top of the range model packing 32GB and 3G capabilities, although there's no release date set yet for that version.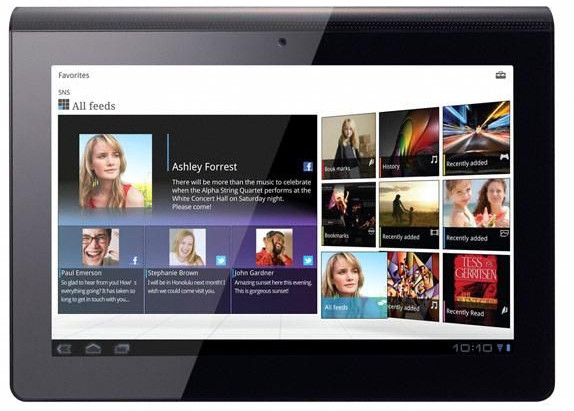 Gamers' treat
Fully PlayStation certified, the Sony Tablet S sports a dual-core Nvidia Tegra 2 processor, backed by 1GB of RAM, plus a SD card for extra storage.
There's also a 3-megapixel front facing camera coupled with a 5 megapixel snapper at the back, whie Sony's innovative "throw" feature works with WiFi and 2.1 Bluetooth to let users 'grab' music, video and pictures and 'throw' them to a nearby TV for playback on a bigger screen.
With Apple busy suing Samsung on what appear to be fairly spurious claims, we wonder if their over-worked legal department will also try and step in to block sales of this tablet, what with it having a square shape with rounded corners etc,.
Specs:
Processor NVIDIA® Tegra™ 2
Operating system 3.1 Android Honeycomb
RAM 1GB
Screen type LED
Screen resolution 1280×800
Screen size 9.4″
Touchscreen Yes
Screen features Backlit HD Display
Connectivity
Memory capacity 16GB
Memory card slot SD
Device interface Micro USB
Wireless Yes
Internet connection WiFi
Video interface Throw – Wireless to TV
Audio interface Built-in Speaker
Features
Camera Webcam. 3 mp front facing. 5mp rear.
Adobe Flash Player Yes
Additional features PlayStation Certified & Remote Control
Additional information
Accessories included Wrist Strap, AC Adapater
Software included Skype, FourSquare, Sony Entertainment Network
Battery type Lithium-ion
Dimensions 242 x 173 x 10 mm
Weight 598g