Spotify has just made its mobile offering a whole load more tempting for audiophiles with the updated  iOS app offering high quality 320kbps streaming.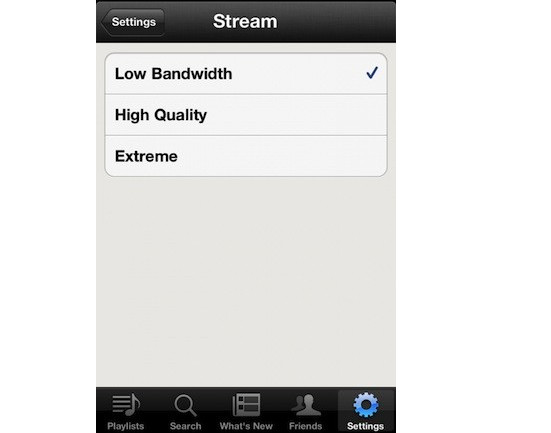 Available to download now, the app lets Spotify Premium subscribers enjoy higher quality streaming than Apple's own iTunes Match service, which can only offer 256kbps.
Although you're unlikely to notice the difference on the bog standard headhones that come bundled with the iPhone, the increased streaming rate marks a real leap up in audio quality and will sound great if you've got your device hooked up to a decent sound system.
One note of caution though: songs streamed at this rate will burn through your mobile data allowance, so it's advised to stick to a wi-fi connection or face a monster bill.