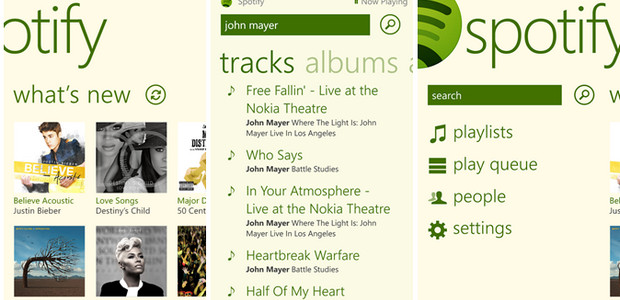 It's been a frustrating wait for some users, but Spotify have finally released a version of their music streaming app for the Windows Phone 8 platform.
Until today, the app was only available for legacy Windows Phone users (and on most other smartphone platforms , but the new Windows Phone 8 app means that users can do all the cool Spotify things they're used to doing on other platforms – like accessing  millions of tracks, creating  their own playlists, and downloading playlists that can be played without an Internet connection.
The app is free and so is the service for the first 30 days. After the trial expires, the premium service costs $9.99 a month.
[Via]