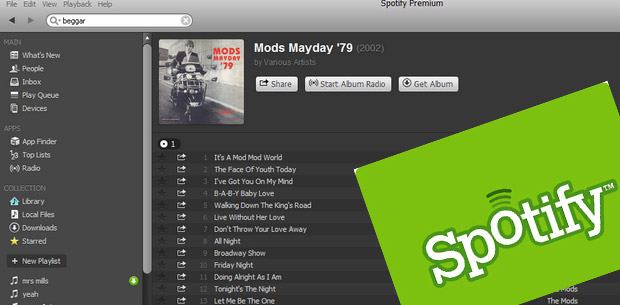 Here's some good news for freeloaders who can't get enough of an individual song: Spotify UK has now dumped the five play limit on the free version of its music streaming service, Spotify Free.
Previously, Spotify Free wouldn't let you stream the same song more than five times after you'd be using the service for over six months, and anyone hoping to click on a song that had been played the maximum five times would see a greyed out selection.
It was a bit of a swizz anyway, seeing as the U.S., Australia, and New Zealand have never had a cap in the first place, and it had been removed across most of Europe last month. Only France seems burdened with the five play restriction now.
Of course, the 10 hours of streaming per month limit is still in place for freebie users, with Spotify hoping that the restriction will drive users mad enough to dip into their wallet to buy one of their subscription deals.
Here's how Spotify broke the news on its blog:
We've got some mighty fine news for all Spotify Free users. From today, there's no more 5 play-per-song limit. You can listen to your favourite songs as many times as you like.

That's right, no more greyed-out songs. The tracks that you couldn't listen to before will once again be available for your listening pleasure.

Give it a try.
[Via]