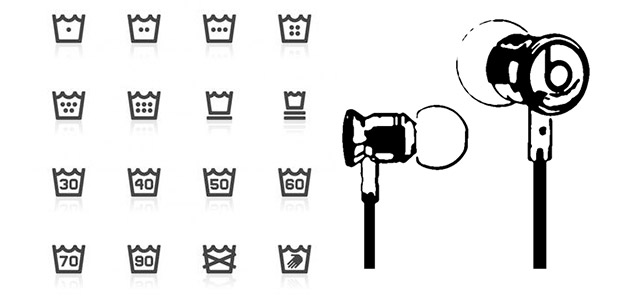 Now this is a totally unscientific study, based on just two pair of earphones,  but so far we can confidently state that, yes, earphones will work just fine after they've had a spin with your dirty undies and socks.
They may well smell mountain fresh and feel nicely conditioned after a 40 degree non-coloured cycle, but the trick is to dry them out before plugging them straight back in.
In our case, we just stuck them on a radiator and let them dry out over night, and the next morning everything worked just fine, including the in-line remote control.
You may not be so lucky, but it definitely worked for us – which is a relief because the earphones weren't cheap.

For a more detailed guide in getting water-soaked electronic items back to life, check out our guide here: Dropped your phone down the loo? Don't panic!.
In case you were wondering, the headphones in question were a pair of  Dr Dre in-ear headphones forHTC Sensation XE XL and RHA MA-350 In-Ear Earphones.