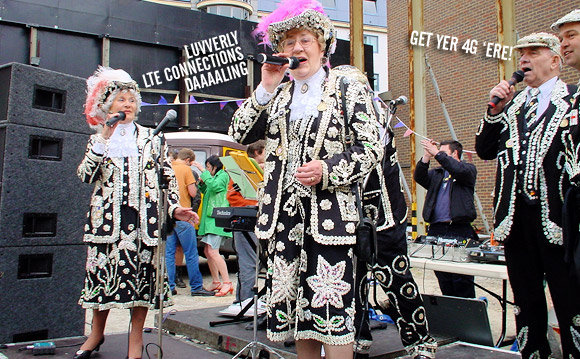 Gordon Bennett, lumme and 'strewth, guv'nor! Roll aht the barrel because Londoners are about to start enjoying superfast internet connectivity with O2 starting up trials of its 4G (LTE) network later this month.
The first trial will see an area of some 40 square miles being hooked up to the lightning fast network, which offers mobile download speeds of up to 100Mbs and internet connectivity up to 10 times faster than the current 3G networks.
The trial will see 25 masts providing coverage to areas including Canary Wharf, Soho, Westminster, South Bank and Kings Cross, with over 1,000 people are expected to be able to try out the new network, as well as John Lewis department stores, O2 customers and selected small businesses.
O2 is hoping to to roll out a nationwide release in 2012.
Ronan Dunne, CEO of Telefonica UK (O2) said: "Today's launch of the UK's first 4G London trial network demonstrates our commitment to delivering 4G to our customers at the earliest opportunity. The work we are doing now will lay the foundations for our commercial 4G network when it launches in the UK."