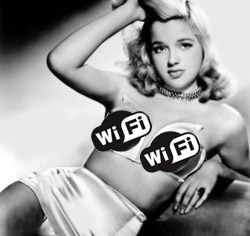 Majestic Swindon – birthplace of 70s prog rockers Supertramp, the handsomely proportioned Diana Dors and ace 80s post punksters XTC – will soon have another accolade to add to its rather slim list of achievements as it becomes the first town in the UK to offer free public wireless internet access to its entire population.
Swindon Borough Council has pledged that its 186,000 citizens will enjoy blanket coverage via a  "Wi-Fi mesh"  at no cost to users.
Set to be installed by April  2010, there'll be no line rental or connection charges to pay, letting freeloaders access the internet and download emails for nowt,  but usage will be limited.
Protected from ne'er do wells by built-in anti virus software, the service will feature Microsoft and Google online services heavily, and there's intriguing plans for the network to deliver real-time information on home electricity usage and street-wide air quality monitoring.
Subscribers to the 'Signal' service will also be able to sign up for 20Mb upgrades for "significantly less per month than major broadband competitors," with around 1,400 secure access points being fitted around Swindon.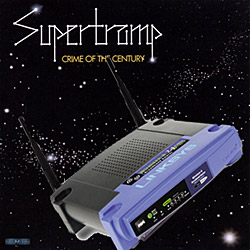 The £1m project is the result of a partnership between Swindon Council (who own a 35% share), the concept's originator Rikki Hunt and digital technology firm aQovia who formed a company called Digital City UK, which under the brand name 'Signal', will install a Wi-Fi wireless mesh covering the whole of the Borough of Swindon.
A well chuffed Swindon Borough Council leader Rod Bluh puffed out his chest and roared like an all-conquering wireless hero:
This is a truly ground-breaking partnership which will have real benefits for everyone living in Swindon.

We're doing it, we've done it, and we're the first to do it.
With the potential for the service to offer free internet phone-calls and remote medical consultations, other cities will no doubt be keeping a keen eye on this venture – as will, no doubt, many a scammer and spammer.
Although other UK cities have trialled wi-fi roll-outs, this is the first time an entire town will be covered by council-backed public Wi-Fi. That honour will be all Swindon's.