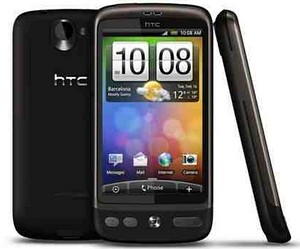 We're frothing at the bit to get our greasy paws on this hot new handset, but it seems there's going to be a slight delay.
Several sources are reporting that a last minute software issue will see the launch slipping back from today to after Easter – most probably after April 2nd.
Virgin Desire  (oooo-er)
Meanwhile, Virgin Media have  refreshed their tariff rates and are knocking £5 off the monthly line rental for customers signing 24-month contracts. They're also offering to discount both 18 and 24-month contracts by £5 to existing subscribers to any Virgin Media service.
This means that new users can bag the HTC Desire for £30 per month, with 800 minutes and unlimited texts and internet on a 24 month deal, while existing existing Virgin Media customers can get the phone for free on a £25 a month/two year contract – or go for a shorter 18 month contract at the £30/month rate.
[Via]
HTC Desire vs Google Nexus One?
A few folks have asked us what is the difference between these two handsets. The truth is that they're like twins, but not identical.
Slashgear have posted up an excellent comparison (with videos) which explains the differences far better than we can.