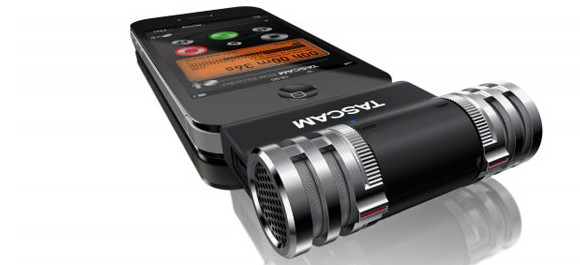 There's all manner of preposterous bolt ons available for iPhones, but we have to say that we're rather taken with Tascam's iM2 microphone for iOS devices.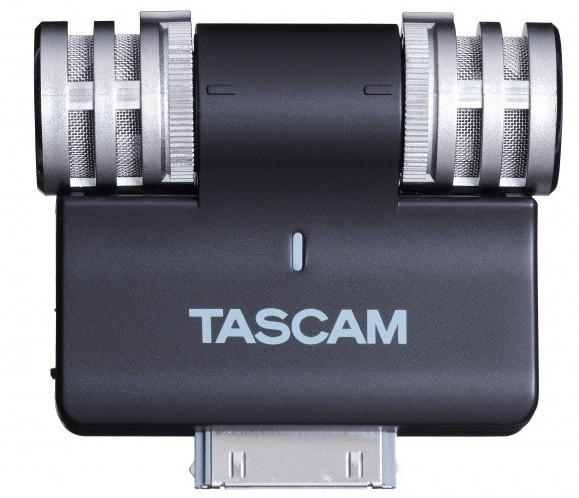 Capable of turning the iPhone, iPad or iPod Touch into a high-quality stereo recorder, the Tascam iM2 packs a pair of condenser microphones which plug directly into the dock connector of Apple devices.
The microphones are adjustable over 180 degrees, with the uni-directional elements arranged in an AB pattern for capturing a detailed stereo image.
The iM2 contains its own microphone preamp and analog-to-digital converter, and can handle sound levels up to 125dB.
There's also a built in stereo limiter, with microphone levels adjustable via a knob on the side.
The unit is powered through the iPhone's dock connector, and there's also a USB input for powering up the device during long recordings, either through a computer or TASCAMs PS-P515U power adapter.
Although we're pretty sure you could get better sound quality via a dedicated recorder, we could see this $79.99 device being a real boon for musicians and sound recordists.
After all, the ability to get a high quality recording straight on to your phone for editing and sharing makes for quite a compelling purchase in our book.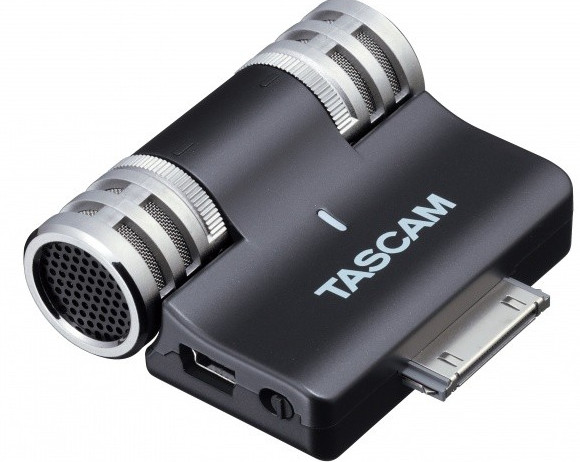 IM2 SPECIFICATIONS
Stereo condenser microphones for iPhone 4, iPod Touch or iPad dock connection
High-quality stereo condenser microphones – same as our best-selling DR-series recorders
Microphones adjustable 180 degrees front to back
Built-in analog to digital converter and microphone preamp for low noise recording
125dB SPL maximum level for recording loud shows without distortion
Switchable limiter attenuates high-level signals to prevent recording overload
Adjustable input level control
Powered through iPhone, iPad or iPod Touch dock connector
USB input allows the iPhone or iPad to be charged from a USB connection or optional TASCAM PS-P515U
CD-quality digital recording (44.1kHz/16-bit linear PCM)
Compact size ideal for mobile use
Compatible with iPhone 4, iPhone 4S, iPod Touch 4G, iPad, iPad 2
Dimensions: 2.3″ W x 2.2″ H x 0.75″ D
Weight: 1.05 oz
[Tascam]