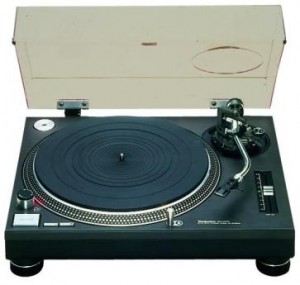 DJs blubbing into their slipmats over rumours of the imminent demise of the iconic  Technics SL-1200 and SL-1210 DJ turntables can wipe away the tears, as Panasonic have stated that they have no plans to discontinue their world famous Technics brand.
The rumours started circulating after a New Zealand DJ shop called DMC World posted up a statement on its product page saying, "Panasonic (the manufacturer of Technics) have announced that production of the world famous Technics SL-1200 and SL-1210 DJ turntables will stop at the end of February 2010".
The shock announcement sent Stantons shuddering and Ortofons oscillating all across the DJ universe, as vinyl junkies feared the end of the most famous – and best – turntables on the planet.
To battle hardened, beat matching pros, aspiring DJs and fumbling enthusiasts (the last one covers us), Technics decks have always represented the state of the art, and although there's been a huge shift to CD and hard disk DJing in recent years, vinyl is still the tool of choice for many spinners of the platters that matter.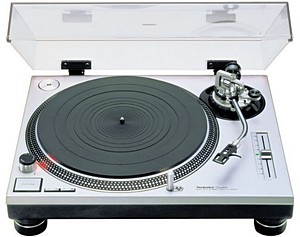 Happily, it seems that Panasonic won't be scrapping the Technics brand quite yet, although their reply to Pocket Lint is vague enough to suggest that they may still be replacing the current models in the range:
As a major global business, Panasonic keeps all of its operations under constant review. However, there are no current plans to discontinue the Technics Brand.
Incredibly, the Technics SL-1200 series was first manufactured way back in October 1972 and more than 3 million units have now  been sold around the world, with the decks being regarded as some of the toughest and most reliable turntables ever produced.