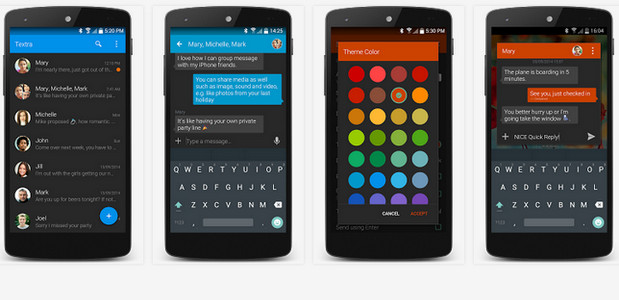 There's an immense choice of text/SMS messaging apps available for Android, but the one that has impressed us more than the rest is Textra.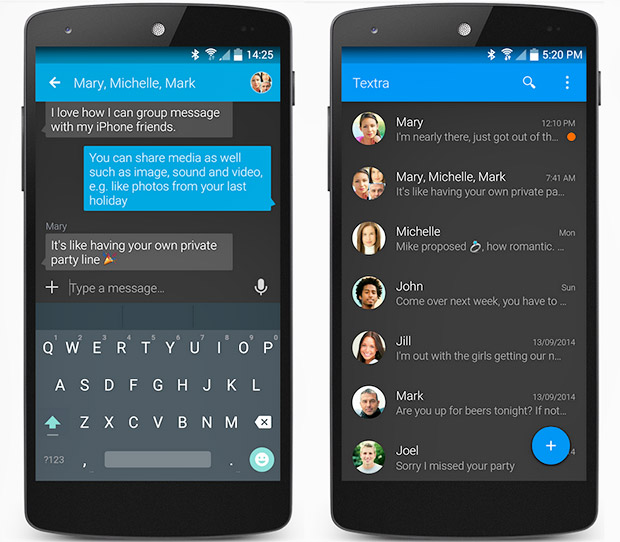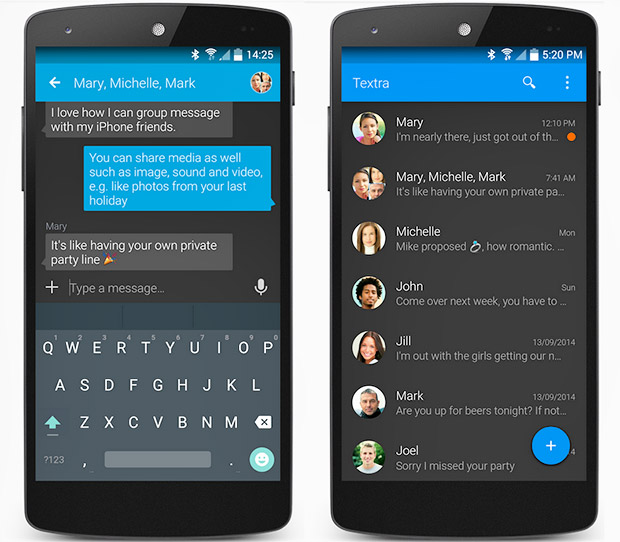 Hewn from a handsome interface that follows the Google 'Material Design'  guidelines, Textra provides just about all you'd need from a texting app, with a ton of customisation options on top.
There's loads of colour themes to choose from (including the usual dark modes), 800+ emojis, and a neat quick reply pop up.
It's devilishly easy to set up, and unlike some apps, setting things up to how you like it doesn't involve a long mission into deeply buried menus.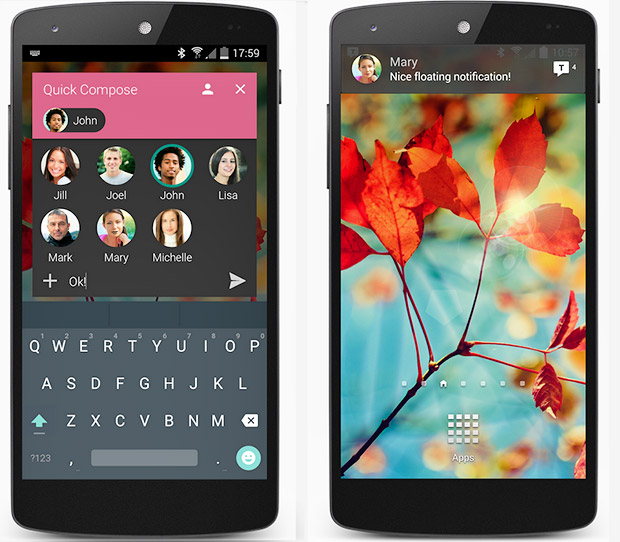 Further customisation options let you choose default or per contact options for delivery reports, multiple signatures and notifications (icon color, led colour, sound, vibrate pattern, privacy, repeat frequency, pebble alerts, floating, popup or simply turn off notifications altogether,
Most of it, it's fast to load, looks bloody great, handles MMS (picture and group messaging) and makes the default messaging client on our Galaxy S4 look like something out of the dark ages.
Recommended.
Download Textra SMS (Free)