The rumours about Apple releasing a new tablet-style computer continue to trigger bloggers into hyperbolic overdrive, with endless torrents of speculation being posted online daily.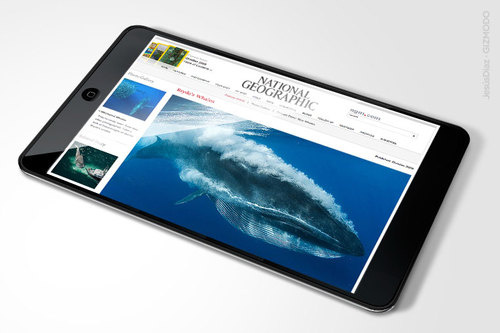 Nothing concrete has emerged yet from Apple's famously tight-lipped PR department, although the company are said to be in talks with several print media companies, negotiating content for a "new device."
But will we want it?
We can see massive potential for a large screen tablet device – something like a turbo-charged Kindle with an OLED screen, offering newspapers, magazines, books, internet and video – but we're still not entirely totally sold on what we've seen so far.
If it's coming from Apple it's going to be a pricey, upmarket product (the company don't really 'do' cheap), and we think that a high price will prove a major barrier to mass adoption.
With its vastly bigger screen and (presumably) far bigger battery needed to power it, a  tablet is not going to be a cheap product, and once you factor in Apples 'design premium,' we think you'll be looking at a device costing several hundred pounds at least.

The tablet's design
There's been vast amounts of speculation about what the device might actually look like, with freshly imagined computer mock ups appearing on the web almost daily.
There does, however, seem to be some sort of consensus forming that that the tablet will come with a 10.7″ screen, use the iPhone operating system and come in 3G and non 3G versions – or at least that's what an article on the Apple rumour site iLounge claimed, citing a 'reliable' unnamed source.
The article went on to say that the tablet wasn't meant to compete with netbooks, describing it as "an iPhone OS media player and light communication device," with a  screen resolution "around five times that of the iPhone, with seven times the touchable surface area."
Whether the final product – if indeed it even exists – will lead up to its hype as a "slate-like replacement for books and magazines" offering the media, gaming and web functionality of the iPhone and iPod touch, remains to be seen.
If the near-hysterical levels of expectation and wild predictions that surrounded the last Apple keynote speech are anything to go by, Steve Jobs and Co. may end up producing something completely different to what we expect.