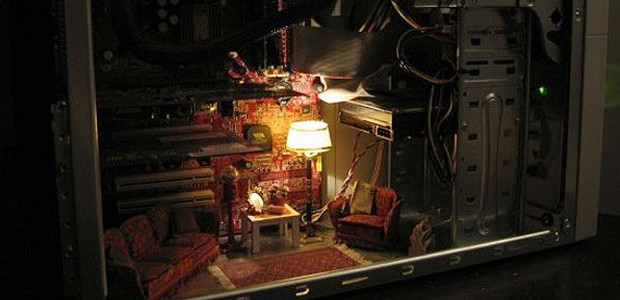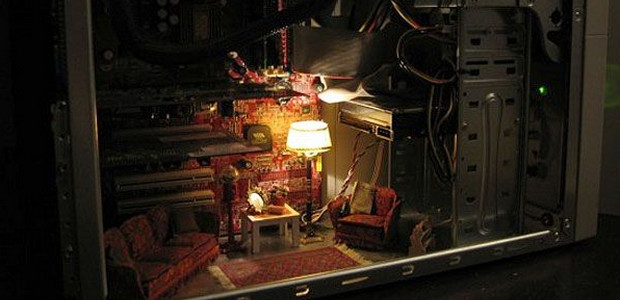 We've seen all sorts of crazy. mad and inspired PC case mods, but this one featuring a mini living room scene inside a computer is by far our favourite.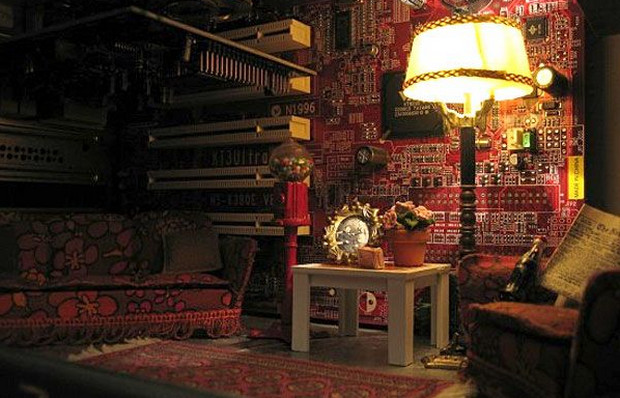 The tiny living-room-in-a-PC has been immaculately crafted, with a sofa and matching armchair, a table, rug and floor lamp.
Look closer and you'll see that there's a bottle of mini-me Coca Cola and a copy of the New York Times on the chair, a tiny gumball machine and even flowers on the table, with the 'wallpaper' being the motherboard circuitry.
We think it's fantastic. We want one.
[Via]