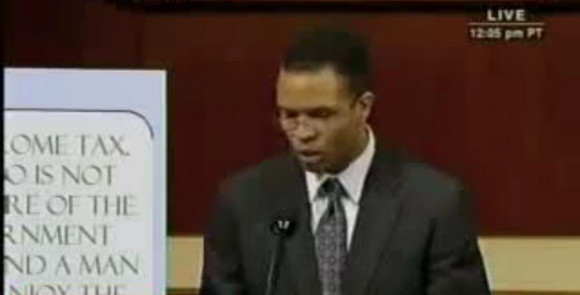 In one of the oddest political arguments we've ever heard, Illinois Representative Jesse Jackson Jr. rants away at Apple's iPad, accusing the device of contributing to high levels of unemployment in the USA.
Proving that when it comes to technophobes, he's in surely world class, Jackson Jr. lays the loss of American publisher, librarian, and bookseller jobs firmly at the feet of the iPad.
Although his rant is woefully misguided, we do feel a certain sympathy and perhaps a little concern when we hear that universities in America are boasting of their desire to be "textbook-less" in a few years, with whole campuses locked into deals with Apple.
Mind you, much as we love the reassuring, timeless feel of a book, given the choice between lugging a bagful of hefty tomes into work or just slipping in a natty slimline electronic device, we know which we'd prefer.
Here's the rant: