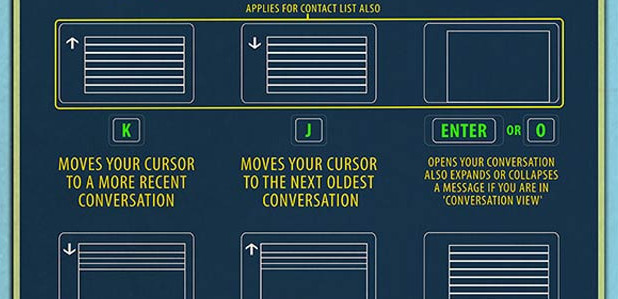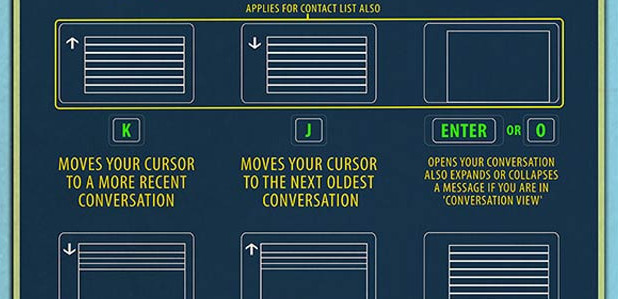 We've been using GMail for donkey's years but have to admit that we hardly know any of its handy keyboard shortcuts.
Thankfully, the thumping big graphic from Visualeks (below) is on hand to reveal every single time-saving possibility that your Gmail app can offer.
Each shortcut comes with a little graphic visualisation, which makes it look a bit more interesting than a long list of text, although some are a bit hard to work out.
Turn 'em on
Note that many of these shortcuts will need to be turned on in your Settings > Keyboard shortcuts menu – and if you're not really feeling the graphic goodness, you can always pop over to the  official Google Support page, and get the whole lot in text format.