Although to many people, the whitterings of a Twitterer matter not one jot, the microblogging site has certainly evolved into an influential means of expression.
INQ Mobile have come up with what they're calling the "influence rating" of Twitter users, conjured up by measuring the number of times they've banged out messages, how good they were at re-tweeting other people's messages, and the number of times their posts were subsequently re-tweeted by other people.
Sitting at the very top of the pile is Pete Cashmore, chief executive of social media blog Mashable, with no less than 1.8 million faithful followers to his name.
In second overall place was UK comedy bloke  Stephen Fry, with 1.1 million followers. Mr Fy uses his Twitter profile to endlessly bang on about his undying love of all things Apple and to occasionally (and more usefully) raise the profile of online campaigns.
Cackling into third place was the slightly annoying media personality Russell Brand.
Adding fuel to the argument that Twitter is mainly a vehicle for inane celeb worship and popstar curtain twitching is the presence of Dougie Poynter and Tom Fletcher from featherwight popsters McFly in fourth and fifth places.
Elsewhere, Sarah Brown, the Prime Minister's missus was deemed to be the most influential political figure on Twitter in the UK, while Andy Murray scooped the most influential sportsman accolade.
Gobal Top Twitterers
Globally, the list of most influential Twitter users was once again headed up by this Pete Cashmore bloke, followed by P Diddy, Stephen Fry, Oprah Winfrey and someone called Kim Kardashian.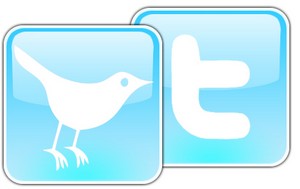 Barack Obama was cited as the most globally influential political Twitter user, while basketball star Shaquille O'Neal was crowned sa the most globally influential sportsman. 'Globally' presumably means 'in the US,' for the purpose of this study.
"Twitter has certainly been the word on everyone's lips in 2009 but nothing has dominated the conversation quite so much as the popularity contest between celebrities," fluttered Elaine Quinn from INQ Mobile, as she busily drummed up publicity for the company.
That may be true for you Elaine, but we generally find more interesting things to talk about than ruddy schlebs in Chez Wirefresh.
The top 20 most influential people on Twitter are:
1. Pete Cashmore, CEO at Mashable
2. Stephen Fry, Entertainer
3. Russell Brand, Entertainer
4. Dougie Poytner, McFly band member
5. Tom Fletcher, McFly band member
6. Eddie Izzard, Entertainer
7. Zee M Kane, Editor-in-Chief of The Next Web
8. Jonathan Ross, Entertainer
9. Richard Bacon, DJ and presenter
10. Peter Andre, Singer/Celebrity
11. Andy Murray, Sportsman
12. Calvin Harris, Musician
13. Suzi Perry, Gadget show presenter
14. Sarah Brown, Prime Minister's wife
15. Imogen Heap, Musician
16. Ian Poulter, Sportsman
17. Tom Watson, MP
18. Boris Johnson, Mayor of London
19. Darren Bent, Sportsman
20. Steven Gerrard, Sportsman
The top five most influential political Tweeters
1. Sarah Brown, Prime Minister's wife
2. Tom Watson, MP
3. Boris Johnson, Mayor of London
4. John Prescott, Politician
5. Alastair Campbell, Politician
The top five most influential entertainment Tweeters
1. Stephen Fry, Entertainer
2. Russell Brand, Entertainer
3. Eddie Izzard, Entertainer
4. Jonathan Ross, Entertainer
5. Richard Bacon, Entertainer
The top five most influential music Tweeters
1. Dougie Poytner, McFly band member
2. Tom Fletcher, McFly band member
3. Peter Andre, Singer/Celebrity
4. Calvin Harris, Musician
5. Imogen Heap, Musician
The top five most influential sport Tweeters
1. Andy Murray, Sportsman
2. Ian Poulter, Sportsman
3. Darren Bent, Sportsman
4. Steven Gerrard, Sportsman
5. Jenson Button, Sportsman
The top five most influential technology Tweeters
1. Pete Cashmore, CEO at Mashable
2. Stephen Fry, Entertainer
3. Zee M Kane, Editor in Chief of The Next Web
4. Suzi Perry, Gadget show presenter
5. Will Francis, Editor of MySpace
The top international influencers
1. Pete Cashmore, CEO at Mashable
2. P. Diddy, Entertainer
3. Stephen Fry, Entertainer
4. Oprah Winfrey, Entertainer
5. Kim Kardashian, Entertainer
6. Ellen DeGeneres, Entertainer
7. Ryan Seacrest, Entertainer
8. Barack Obama, US President
9. Ashton Kutcher, Entertainer
10. Britney Spears, Singer
11. Shaquille O'Neal, Sportsman
12. Mariah Carey, Singer
13. Lance Armstrong, Sportsman
14. Biz Stone, Co-founder of Twitter
15. Arnold Schwarzenegger, Governor of California
16. Al Gore, Politician
17. Tony Hawk, Sportsman
18. John Mayer, Singer
19. Veronica Belmont, Tech TV show presenter
20. Serena Williams, Sportswoman