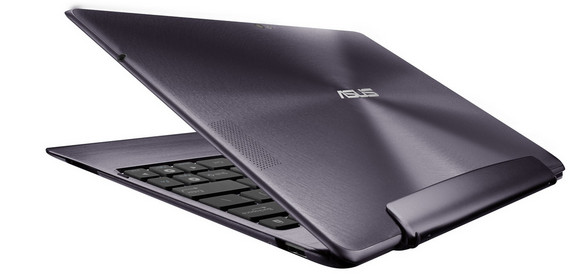 We've been loving the looks of Asus's sleek Eee Pad Transformer Prime tablet/netbook combo and the company has finally released details of its UK pricing.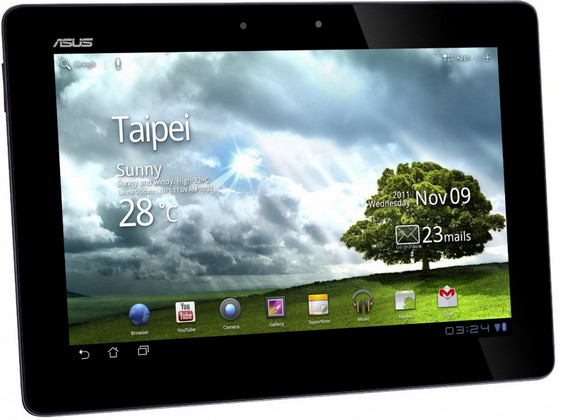 The super-thin tablet and keyboard dock combo will retail for a competitive £499 in its 32GB, Wi-Fi only configuration, and £349 for just the tablet.
The 10.1-inch tablet packs a high-quality IPS+ display, WiFi a/b/g/n, quadcore NVIDIA processor, an 8-megapixel main camera with 1080p Full HD video recording with a stellar battery life: 12hrs for the internal battery with another 6 hours added by the keyboard dock.

An early review on Pocket Lint was enthusiastic:
The performance of the Transformer Prime is top-notch. The design is stylish, and the addition of the keyboard is a great way of turning what many see as a consumption device into a creative device. The promise of an Ice Cream Sandwich update means that the tablet should be as fresh at the end of 2012 as it is at the end of 2011.

The biggest bugbear some might have is the lack of 3G connectivity. Asus tell us that there are no plans to bring a 3G version of the Prime to the UK at the moment, so you'll have to make a different provision if you need data on the move.

The Asus Eee Pad Transformer is a beast of a machine that looks likely to stand the test of time. It's well-specified and well-equipped with ports and connections, offering greater flexibility than you'll find on some rivals.

An early arrival on the market means you don't get the latest OS, but Asus is building on an already successful product line and the Asus Eee Pad Transformer Prime continues to impress.
Asus say that shipments will start in January 2012.
Original Prime goes on seasonal offer
Meanwhile, the price of the original Transformer has dropped to £299 for the 16GB model, slate-only, with the 16GB bundle plus keyboard dock now £399, with promotional pricing lasting until December 30.