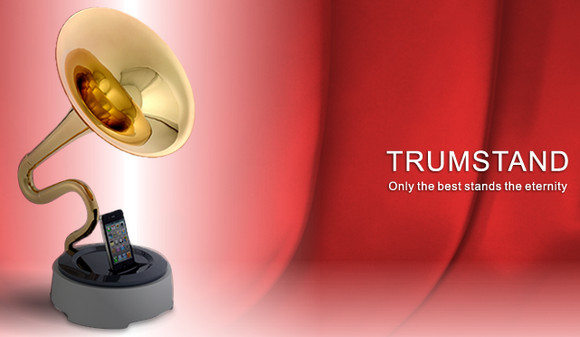 Proclaiming itself as the "the world's first iPhone dock which has a horn-shaped speaker made of brass," this ridiculous confection is the work of Japan-based company, Pleiades Designs.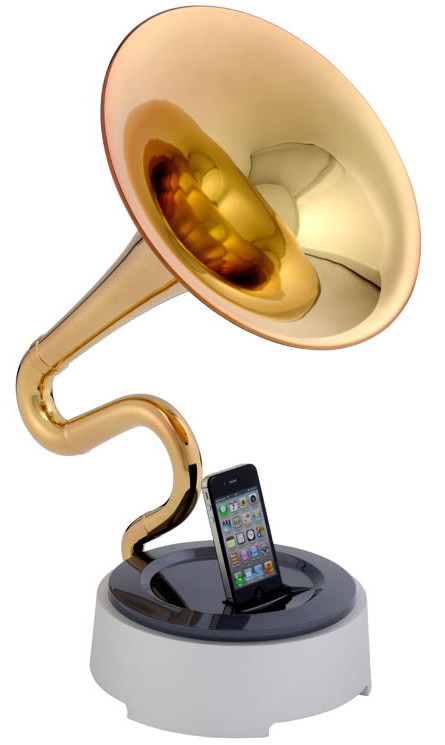 Known as the Trumstand and compatible with iPhones from 3G upwards, the Trumstand models itself on Edwardian phonograph designs for no particular reason.
Sound is amplified by the shape of the horn so there's no power needed, although we suspect you'll soon be wishing there was a decent amp in there. And some proper speakers too.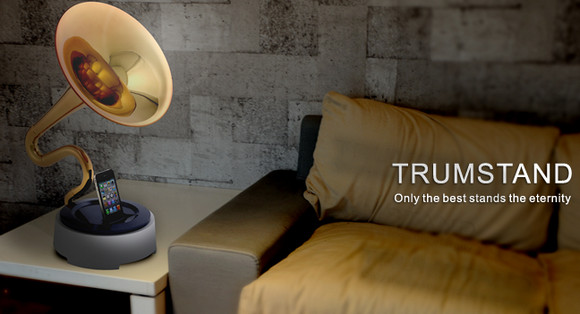 Available in Rose Gold and Silver Plate, the 235 × 392 × 556mm unit weighs 4.3 kgs and is available in Japan for 150,800 Yen ($ 2000) for the gold model and 138,000 Yen ($ 1800) for the silver model.
Or, you could just buy a more conventional looking powered dock for a fraction of the price and enjoy far superior sound reproduction and not have a daft bendy trumpet cluttering up your room.