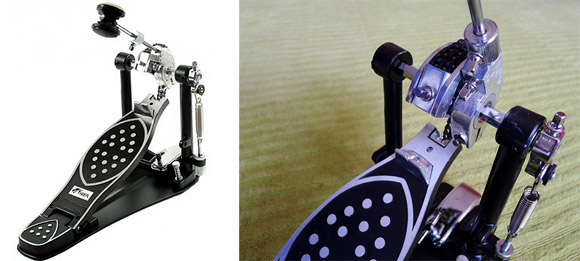 When we're not hammering down on our keyboard we're often to be found thumping away at our Pearl Traveller drum kit downstairs, and after a bizarre gardening accident destroyed our last bass drum pedal, we were in the market for an affordable replacement.
At just £25, pedals don't come much cheaper than the Tiger, and although we'd read quite a few positive reviews online, we weren't expecting too much at such a bargain basement price.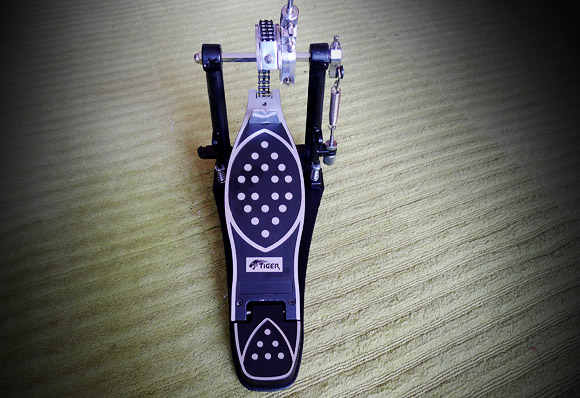 The pedal arrives
Pulling the pedal out of the (curiously smoky smelling) box, we were immediately surprised by the heft of the thing: this is one weighty mo'fo!
Built from a ton of aluminium and alloy, the build of the pedal certainly inspires confidence, with a chunky double chain pulley connecting the pedal to the baseplate.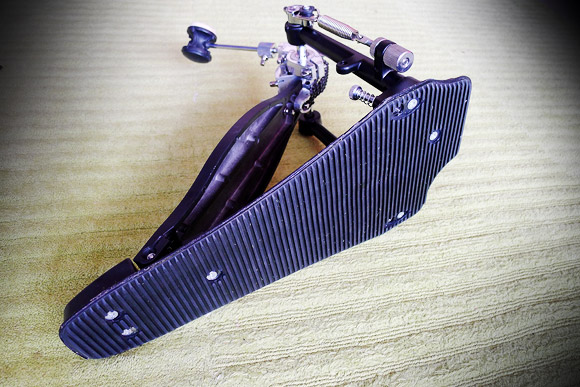 The felt/hard plastic beater is tightened up via a drum key screw, and the angle of the tensioned spring can be adjusted with the same tool.
The baseplate certainly adds a lot of stability to the pedal, and comes with a rubberised base – although the screws holding the rubber in place aren't quite so impressive.
Because of its solid construction, the pedal can't fold away so that may be an issue for drummers who like to travel light.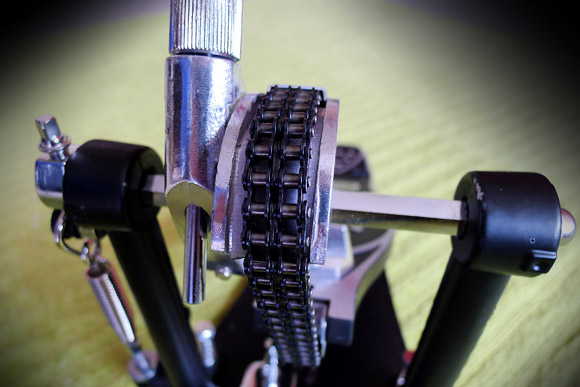 Dubba dubba dubba cha
Strapping the pedal on to the bass drum via a rather modest tightening screw, the pedal quickly impressed with a fast, responsive action free from creaking, squeaking and any other sound engineering-troubling noises.
Although clearly not up there with the silky smooth delights of the DW 9000 Series pedal
(well, that does costs nearly ten times as much), the Tiger should prove perfectly adequate for most drummers at all levels.
Unless you're an amphetamine-fuelled hybrid of Keith Moon and The Terminator, the pedal should prove sturdy and robust enough to last plenty of gigs, and at such an incredible price, it's worth considering buying one as a back up pedal too.
At such a great price, we can wholeheartedly recommend the Tiger bass drum pedal.
Ratings:
Build: 



Speed: 


Value for money: 


Overall: 


Buy the Tiger Pro B/D pedal on Amazon