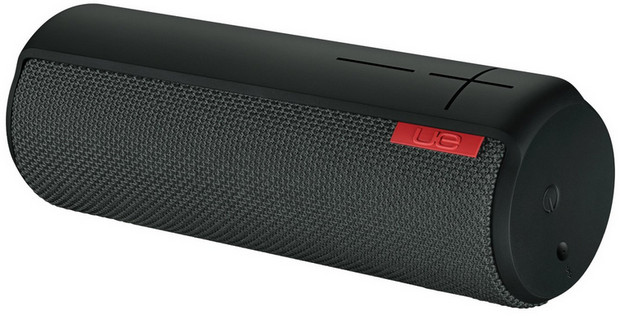 We've tried a host of portable Bluetooth speakers over the years, but these bad boys from Logitech are the ones that  have got us more excited than most: they look tough, sound great, and can keep the music flowing for 15 hours or so.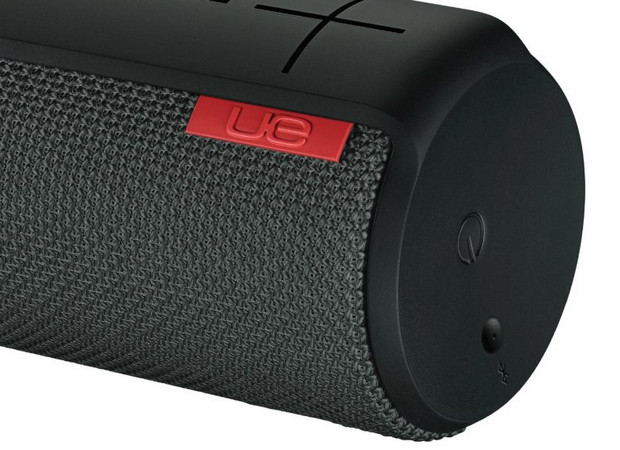 The design of the UE Booms is simple and rugged, with the speaker coming in a circular package covered in a water and stain-resistant 'acoustic skin.'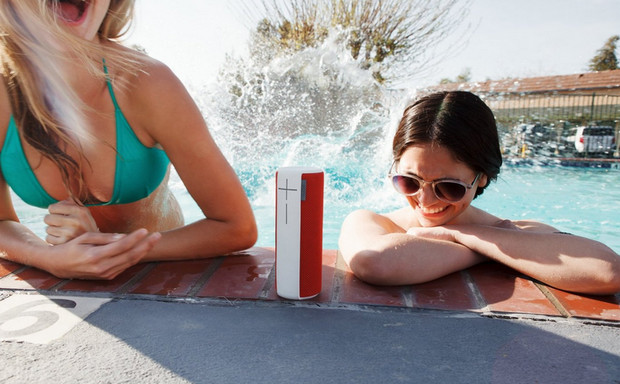 The 360-degree speaker design does a fantastic job of spreading the sound all around, and there's a fairly decent bit of oomph to the bottom end too, although drum and bass fiends may want to look elsewhere.
Coverage was excellent – this speaker really does knock the sound out in all directions – and even in fairly large rooms, the UE BOOM was capable of pumping out enough noise to get a modest party rocking.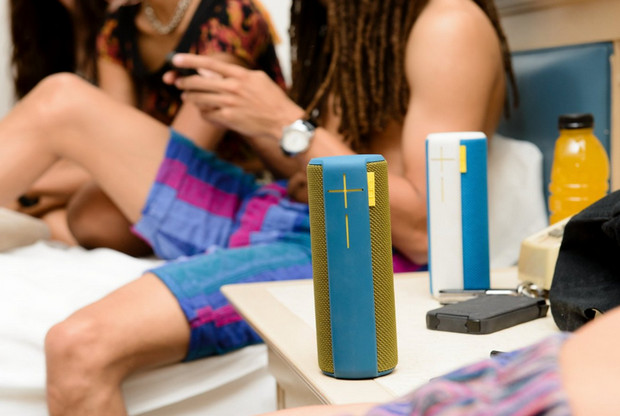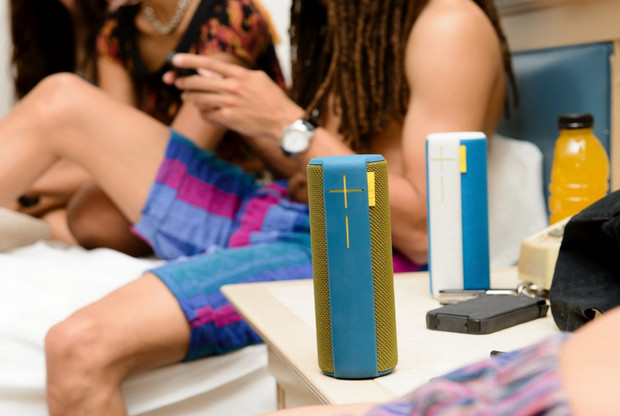 Hooking up your phone is dead simple: if you have a NFC enabled device, just touch it against the speaker to be paired instantly, or connect via Bluetooth,
There's also a Ye Olde 3.5mm aux socket on the base of the BOOM if you want to go the wired route (or perhaps save some battery power) and there's a handy hook for hanging up the speaker at one end.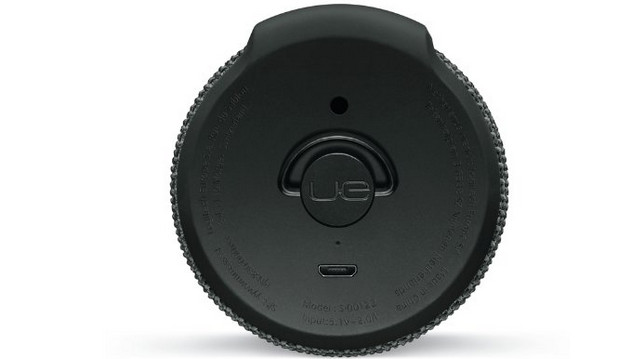 The Bluetooth range was impressive , letting is switch songs, adjust volume and – rather strangely – take phone calls many metres away (the Boom has two microphones built in).
There's also iPhone and Android apps that let you set alarms and tweak settings – and turn off the annoying bongo sound effect that accompanies turning the speaker on and off, and if you've a pal with another Boom speaker you can also connect them together for double the fun.
If you use the speaker as an alarm clock, you can specify  Spotify playlists and radio, Pandora stations, iTunes andmore to wake you up.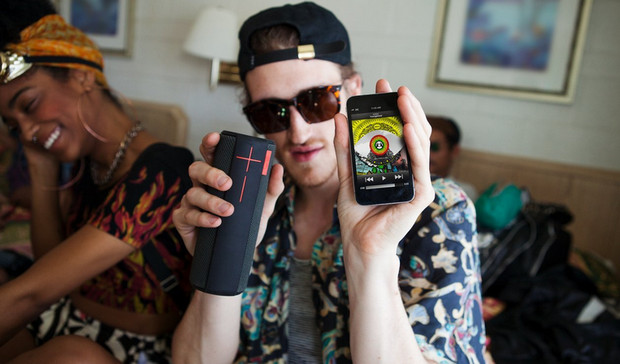 Available in a wide range of colours, the UE Boom speaker can be picked up for around £170 and although that's quite pricey, we think it's worth it if you're looking for a solid, loud and versatile Bluetooth speaker.
Recommended.
Buy the UE BOOM Bluetooth Speaker on Amazon