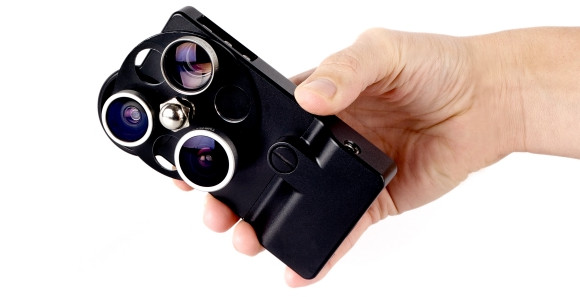 We hoped that this might have been a very late April Fool's gag, but sadly it seems that the Lens Dial three lens attachment for the iPhone is real.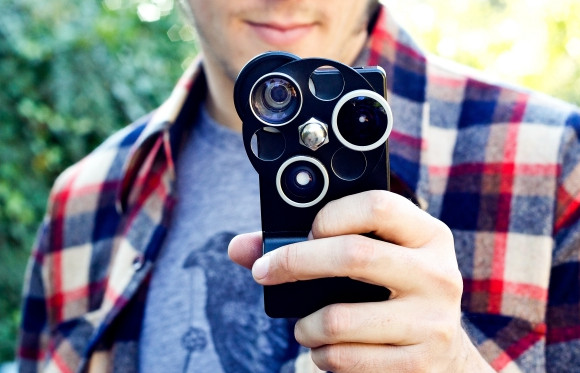 This multi-lensed creation bolts on to the back of your iPhone and swiftly turns your slimline, sleek handset into a Frankenstein hybrid of phone, 1950s movie camera and optician's eye testing kit.
Sporting a ludicrous attachment which adds three 'optical-quality coated glass lenses' to the iPhone's camera, users are able to select between 0.7x wide angle, 0.33x fisheye and 1.5x telephoto settings.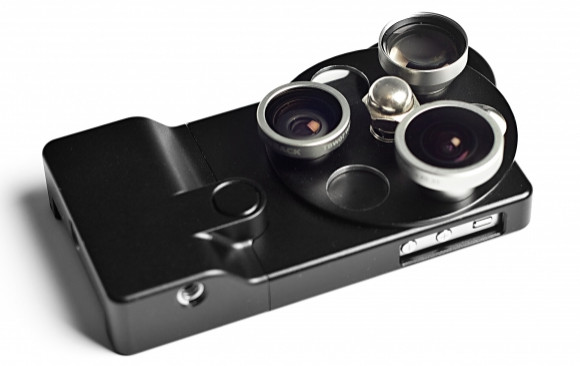 The different focal lengths are moved into place via an Meccano-esque rotating dial, with the ghastly construction offering two tripod mounts and being made from aircraft-grade aluminium.
Of course, once you've strapped this thing on to your phone, you're going to need MC Hammer sized pockets to carry it around.
The price tag of  $249.99 is as daft as the product itself: for that price you could buy yourself a far more capable, pocket size compact camera that would outperform this ludicrous combination in every department.
[More]