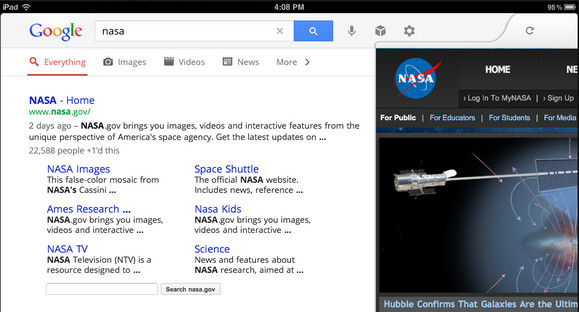 Google has declared itself pleased to be launching a 'significant redesign' for their Google Search for iPad application, and have released a plinky-plonky video showing off its new features.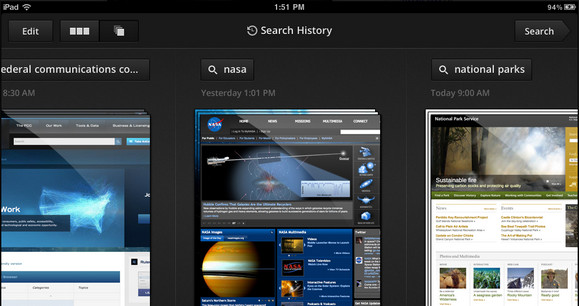 The company says that searching is now faster and more interactive 'from the first keystroke', with Google Instant dynamically displaying results before the search button is pressed.
Selected web pages now appear on a slide-in pane layered over the search results, and this can be swiped to the right to get back to the search results, making it easier to see what you're searching for.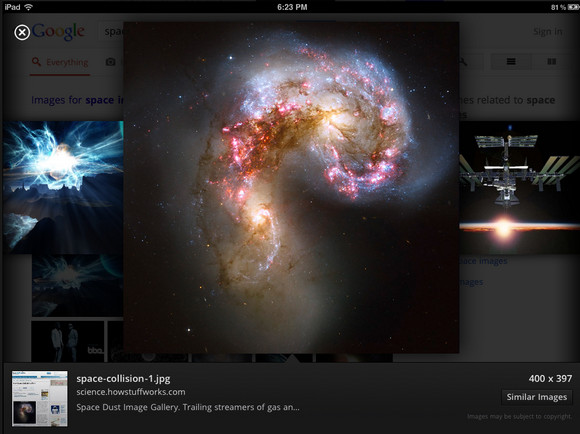 Results for image searches are now displayed in a groovy image carousel, while snapshots of visited pages can be seen by swiping to the right, with results  stacked and organised by search term.
Instant Previews let users quickly compare web pages before choosing a result, and other new features include a new magnifying glass tool for highlighting the most relevant section of the page and +1 button for recommending sites.
Check out the video below for more:
The app is available worldwide for iPads with iOS 4.0+ and can be downloaded for the App Store.