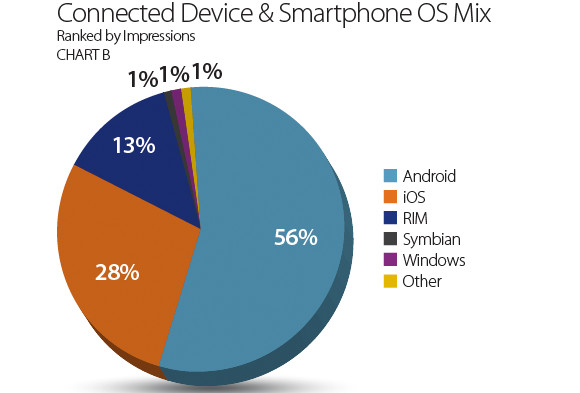 New figures from mobile ad analysts Millennial Media show Android remaining king of the smartphone OSs, hogging a hefty 56 per cent global share – double the share of its nearest rival, Apple's iOS, who only have 28 per cent.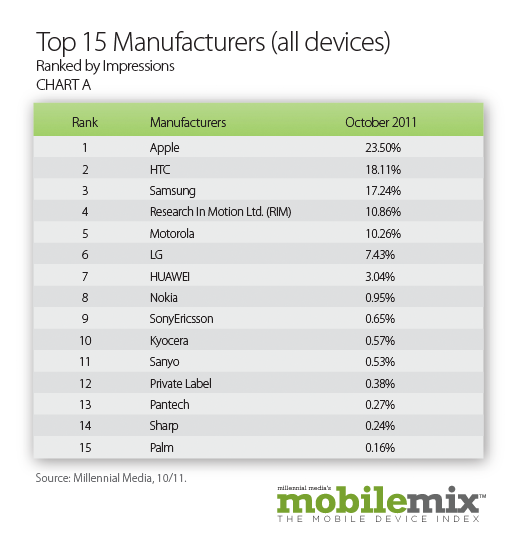 Blackberry – once the undisputed don of smartphones – now have to settle for just 13 per cent, while Symbian, Windows and 'others' battled over the crumbs with one per cent each.
Android have now stayed at the top for eleven months, although Apple stays as the top smartphone vendor, with a 23.50 per cent share.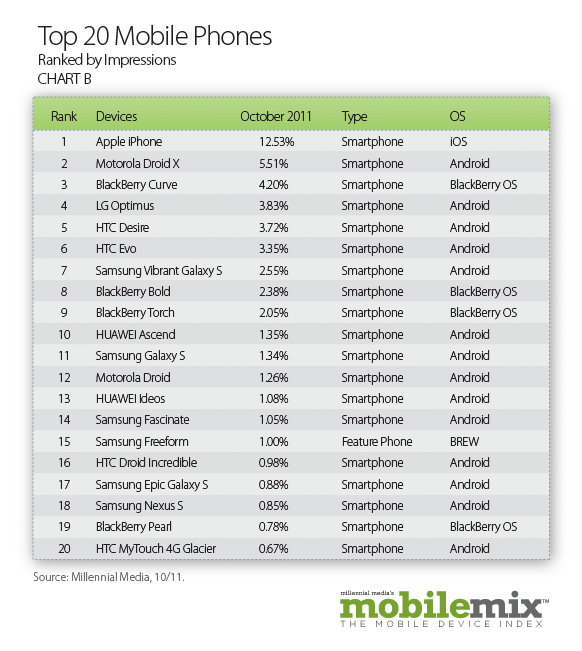 Snapping at Apple's heels are HTC, who showed the most growth over the last quarter, slipping past Samsung to take the No.2 spot with 18.11%.
The combined variants of Apple's iPhone take the honours as the most popular phone with a 12.53 per cent share, followed by the Motorola Droid X (5.51 per cent) with the teens weapon of choice, the Blackberry Curve (4.20 per cent), in third place.
[Via] – [Millennial Media]