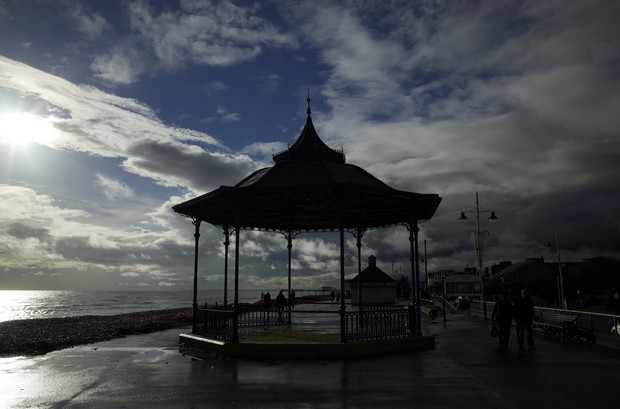 I've been using the Ricoh GR compact camera for a couple of month nows, and thought I'd share my experiences – almost all of which have been overwhelmingly positive – along with some examples.
[Above pic: Ricoh GR 1/3000 s, f5.6, ISP 100, Auto]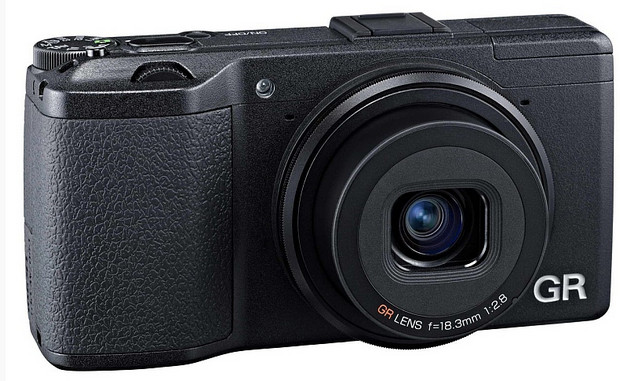 This isn't a review for pixel peeking pros – just some real world, hands on experiences which I hope you'll find useful.
Almost all of the photos are straight-out-of-the-camera JPGS with no filters or fiddling about.
Clearly with a bit of work in Photoshop (or your favourite image editing program of choice)  and shooting in RAW, even better results can be achieved.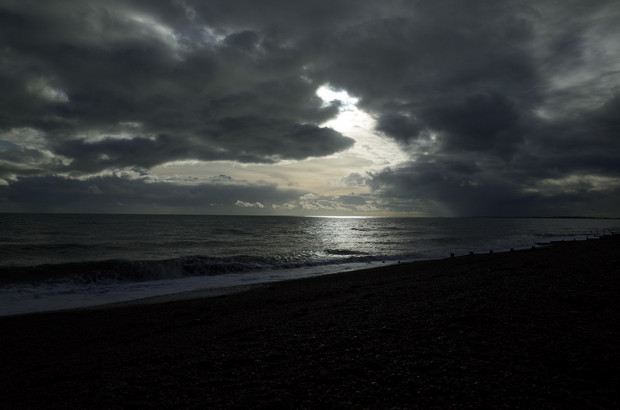 [Ricoh GR: 1/2000 s, f5.6, ISO 100, Auto]
With its high price tag of around £540, this camera represents a fair investment and some may baulk at paying so much for what looks like a rather plain compact camera.
After all, there's no zoom (it comes with a fixed 28mm wide angle lens), no viewfinder, no scene modes, no wi-fi and no touchscreen. And it's not much of a looker either!
Of course, anyone who has used any of Ricoh's wonderful GR cameras in the past will know that these are very special snappers indeed, with a huge amount of power and customisability available underneath the austere exterior.
[Ricoh GR 1/90 s, f2.8, ISO 800, Aperture priority, spot metering, image cropped]
With the latest GR coming with a large APS-C sensor and a nippy f2.8 maximum aperture, this is a camera that is capable of taking pictures to rival mid-range SLRs.
Moreover, the GR comes with a truly wonderful control system that makes easy to swiftly alter settings with one hand making it a real pocket powerhouse.
[Ricoh GR 1/40 s, f2.8, ISO 125, Program, spot metering, image cropped]
Best of all, the GR's diminutive size means that it's a camera that you're more likely to carry around with you, so you'll get shots that perhaps you might have missed.
The camera is almost silent in use too, so street snappers can enjoy both the stealthy looks of this unassuming camera and the ability to take candid shots without a great big noisy mirror flapping about.
[Ricoh GR 1/1000 s, f2.5, ISO 1600, Program, spot metering, slight levels adjustment]
Since buying the GR, I've found myself taking far more pictures and using the manual controls more and more, so it's also helping me understand photography better.
Some of the features are real game changers too, especially the snap focus feature which means you can just pre-set the aperture and ISP and fire off street shots instantly.
[Ricoh GR 1/125 s, f3.2, ISO 3200, Aperture priority, pattern metering, manual focus]
The only real area where the GR slips up is low light focusing, where it sometimes can struggle a bit.
It's not terrible – just sometimes a tad slow and annoying – but at least there's the option to switch to snap focusing if there's not enough light.
[Ricoh GR 1/40 s, f2.8, ISO 1600, Program, pattern metering]
[Ricoh GR 1/250 s, f4, ISO 100, Auto]
Conclusion
I had reservations about spending so much on a compact, but this is one camera that has already paid for itself several times over.
The pocket-friendly dimensions means that it's an easy camera to carry around all the time, and with its speedy start-up times and good high ISO performance, you're rarely going to miss a shot.
With its almost endless customisation and adjustment options, backed with a superlative and speedy interface, this is a camera that should appeal to enthusiasts and pros looking for a back up camera to their SLRs.
I can't recommend it enough.
Buy it on Amazon: Ricoh GR Expert Compact Digital Camera – Black (16MP) 3 inch LCD Screen