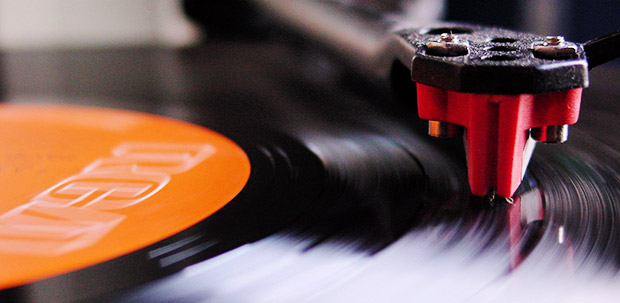 Despite the growth of digital downloads, good old vinyl remains the format that won't die, with online retailer Amazon.co.uk producing a graphic revealing a steady rise in vinyl sales.
The graphic shows a hefty 745% increase in vinyl sales since 2005, with sales broken down to explain what kind of music is proving the most popular and which individual albums are the biggest hitters.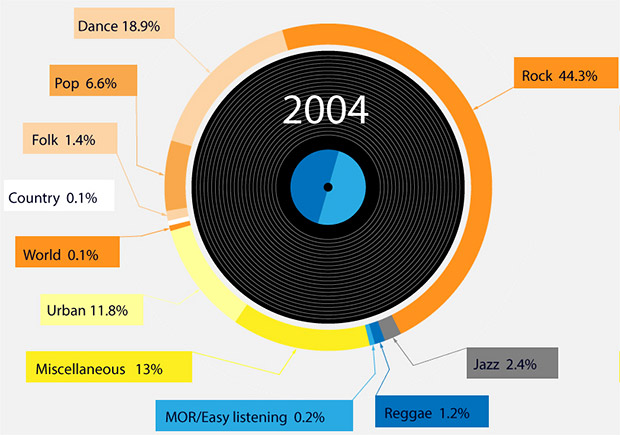 The first graphic (above) shows what people were listening to on vinyl back in 2004, with rock (44.3%) and dance (18.9%) proving the most popular.
Eight years later, and rock has extended its lead up to 55.6% while dance has faded fast – down to just 3.9% – and finds itself overtaken by pop at 9.8%.
Top sellers
Amazon also posted up the best vinyl sellers on their UK website since 1999, with Daft Punk's 'Random Access Memories' in the top spot, ahead of Adele '21' in second place, with Amy Winehouse's 'Back to Back' and David Bowie's 'The Next Day' in third and fourth places respectively.
The rest of the top 20 features heavyweights like Pink Floyd, The Beatles, Kate Bush and Radiohead.
A second listing reveals the top vinyl best sellers in 2013 so far, and once again Daft Punk tops the charts, followed by  Bowie's 'Next Day,' Nick Cave's 'Push the sky' and Black Sabbath's '13.'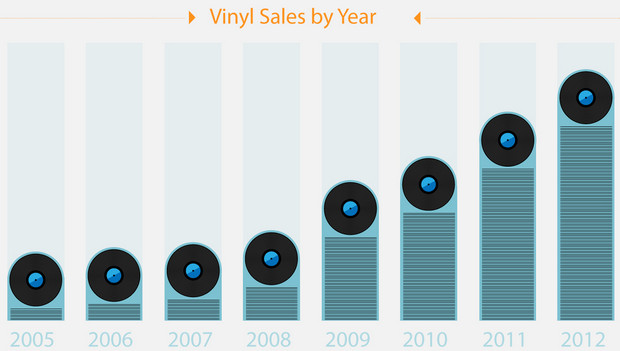 A final chart shows the overall rise in vinyl sales, although the lack of actual figures attached to the impressively soaring chart is frustrating.