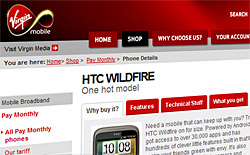 Like a lot of UK Android HTC Desire users, we're busting a gut to get our hands on the latest 'Froyo' update and upgrade our handsets to the latest v2.2 Android operating system.
Although users of unbranded HTC Desire handsets have been able to update their phones already, folks with branded phones have to wait for the the official versions to be released from their prospective networks.
Soon-come September
Various networks have suggested that September is the time for all that Froyo goodness to come flying through the airwaves, and Virgin have just announced that their users can also expect the upgrade in "early September."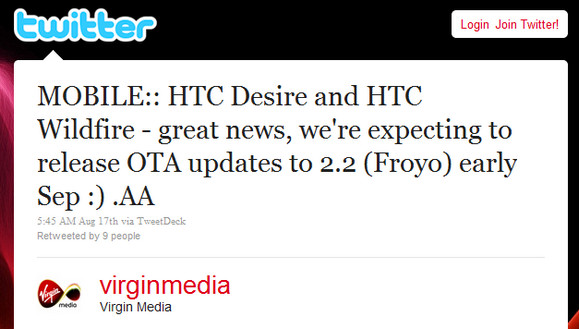 The company posted the following on their official Virgin Media Twitter account:
HTC Desire and HTC Wildfire – great news, we're expecting to release OTA updates to 2.2 (Froyo) early Sep :).
Although the lack of a firm date is a tad frustrating, Virgin users can at least rest assured that they'll be getting the update before the 15th September.
Which is nice.
What's in the update?
Briefly: better battery life, more apps, 720p HD video and more.  Check out the full  low-down here.
Can't wait?
Check out the guide here to manually installing the Froyo update. But it's all at your own risk!