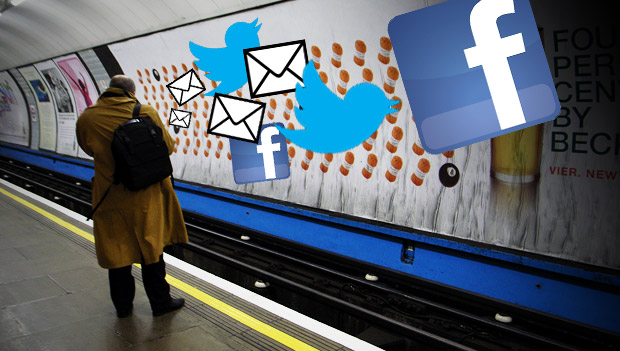 Just as we started to get used to the free wi-fi that's been available across many London tube stations, Virgin has released the bad news that the freebie honeymoon period is over and that users will have to start forking out for access.
The good news is that if you're a Virgin Media, EE, Orange, T-Mobile or Vodafone user, the service remains free, but for other folks it's a different story. Accessing the wi-fi network  underground will now cost £2 for one day, £5 for a week or £15 for a month in the new year.
The freebie service stops at the end of 2012, and we're certainly going to miss scrambling for news stories and Twitter updates as our train briefly pulls into a wi-fi equipped stations.
More coverage
Virgin Media has also announced that it has started rolling out the service to 20 more London Underground stations today.
The latest upgrade will see Wi-Fi access being hooked up at more tube stations including Camden Town, Clapham Common, Notting Hill Gate and Finsbury Park, bringing the total number of connected stations to 92.
Virgin Media also say that they have plans for a further 28 stations to feel the Wi-Fi love in early 2013.
Jon James, executive director of broadband at Virgin Media said, "WiFi on London Underground has been an incredible success and we've rolled out the service to reach even more stations throughout London, from Camden Town to Clapham Common.
Our wholesale agreement with EE and Vodafone will keep the majority of Tube users connected for no extra cost and every Londoner and visitor can choose from affordable PAYG options with free, up-to-the-minute travel, news and entertainment for everyone."