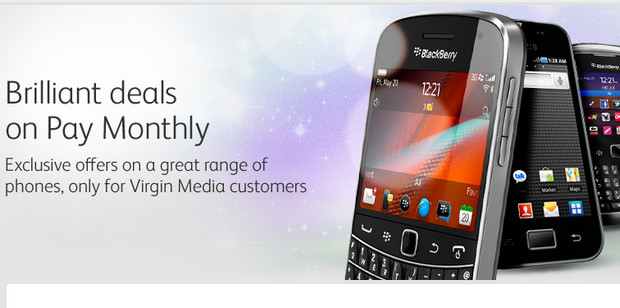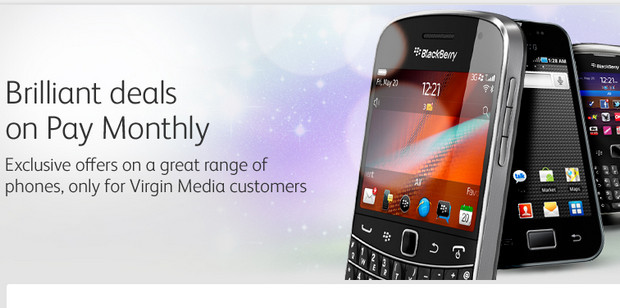 Virgin Media has just hopped on the unlimited bandwidth wagon, serving up a series of competitive 'Premiere' tariffs with free insurance included for Virgin customers.
Starting from £26 a month over 24-months, the Premiere package whisks up a tempting offering of 2500 minutes, unlimited texts, unlimited calls to UK landlines plus all that luverly unlimited data.
If you're a Virgin Media customer, you'll get another fiver lobbed off the price, plus unlimited calls and texts to other Virgin customers.
Handsets available free on the Premiere tariff include the Samsung Galaxy Ace Plus, Samsung Galaxy Ace and HTC Desire C, while folks looking to bag the high-end Samsung Galaxy S3 phone on the unlimited tariff will have to fork out £41 a month.
Once again, Virgin Media cable and national customers get extra benefits in the shape of free insurance for the life of the tariff, covering loss, accidental damage, water and liquid damage, as well as theft with a 24-hour handset replacement included.
There's also a Mobile Rescue service providing back-ups of data and a remote lock and locate feature.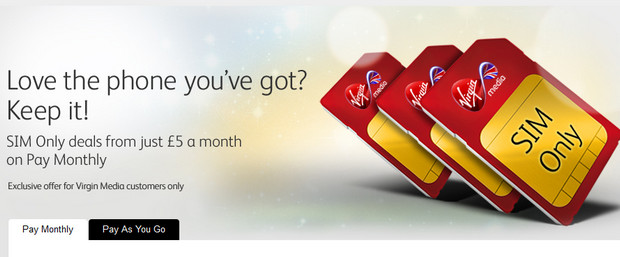 Jamie Heywood from Virgin Media purred, "'As people look for the best value, we're delighted we've been able to put together some amazing tariffs with unlimited offerings that our customers can enjoy without worrying about hidden extras, as well as helping to combat bill shock."
Three other 24-month tariffs are also being swished in by Virgin Media: 'Premiere 08' starts at £33 (£28 for Virgin customers) and offers the same package as above but includes 500 minutes of calls to 0800, 0845, 0870 and 0808 numbers.
The 'Essential' tariff starts at £23 (£18 for customers) a month and provides 600 minutes, unlimited text and 1GB data, while 'Starter' is priced at £18 a month (£13 for Virgin customers) and offers 200 minutes, 500 texts and 500MB data.
The deals will also be available on SIM-only contracts too, starting at £20 a month for Virgin Media customers and £25 for others.
More information: www.virginmedia.com
[Via]
The company's new Premiere tariff offers a package of 2,500 minutes, unlimited texts and unlimited data, with prices starting from £21 per month on a two year deal (or up to £26 per month for those not on Virgin Media's plan) with phones such as the BlackBerry Curve 9320 and the Samsung Galaxy Ace Plus.
This is a pretty keen price, and one that serves up
Three's The One Plan and with more minutes.
We're still waiting to hear back on the full range of phones on offer with the Premiere line up, and more importantly learning if tethering is supported. Either way – is this enough to entice you onto one of the smaller networks?