Vodafone has announced that it will be undercutting Apple's prices and selling the iPhone 4 on prepay for as 'little' as  £480.
The prices will be offered for a limited period until September 2010 will let users bag the 16GB iPhone 4 on prepay for £480, while the iPhone 4 32GB will be knocked out for £570.
By comparison, Apple's website offers the 16GB iPhone 4 for £499 while the iPhone 4 32GB will slam your wallet to the ground and beat it around the chops for £599. Both handsets on Apple's site are currently advertised as having a shipping time of three weeks.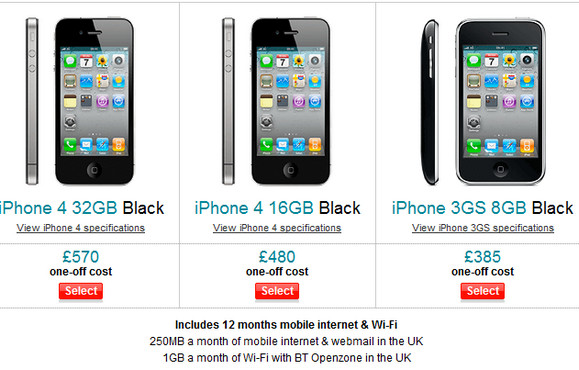 Free data
Vodafone sweeten the deal further by lobbing in free data for a year if the handsets are bought before November 2010, with 250MB per month included in the PAYG package, and a further 1GB of Wi-Fi per month coming courtesy of BT Openzone.
"Customers asked us to make the iPhone 4 available on pay as you go, offering them a variety of ways to pay for their mobile internet access," says Mark Bond, consumer director for Vodafone.
The phones are available via Vodafone's website, UK stores and telesales.
[Vodafone]