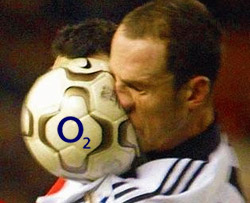 UK network o2 managed to shoot themselves in the foot with disarming accuracy after a speed study they commissioned revealed Vodafone to be the fastest operator in the UK for accessing the web.
The survey was commissioned by O2 and independently verified by BABT (British Approvals Board for Telecommunications), and involved measuring five UK operators in a 60 day period across 150 UK locations.
Mobile data connection speed tests at peak periods were run on Vodafone, T-Mobile, Orange, O2 and 3 networks, with Vodafone scoring the fastest web access speed outside London.
However, o2 managed to regain some dignity with the tests finding that within London they offered the fastest average web page access experience at 1.7 seconds, over 30% quicker than the slowest operator. The company also came out on top overall for downloading a MP3 file.
LOLz from Vodafone
The tests took place in January 2010 with the results being published earlier this week. Not surprisingly, Vodafone have been quick to rub it in.
"This week's independent study by O2 is a welcome endorsement of Vodafone having the best network in the UK. We're seeing continued high demand for our range of smartphones, including the iPhone, driven by customers enjoying a great experience from our outstanding network," purred Guy Laurence, CEO Vodafone UK.
[via]