Transport for London have released their all-new interactive bus map, and we're feeling the love.
Using the map is dead simple: just type in a postcode, station or landmark and the interactive map will show you all the buses that go past that place, with the option to view the entire bus route overlaid  on a London street map.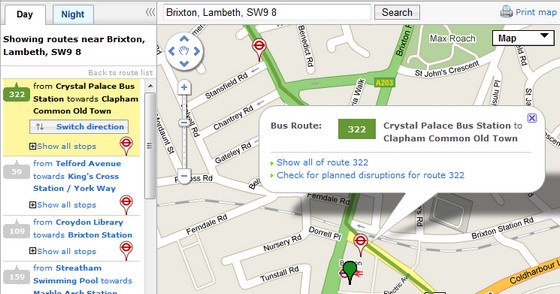 You can also check for any planned disruptions on your route, with the information appearing in a separate browser window.
Individual bus route numbers can be typed in, with the route displayed on a map, and the main stops on the way listed in a side panel.
Clicking on a stop brings up the timetables (split into 'day' and 'night' tabs) and information on any related routes, with a text only version also available.
We like it very much. Way to go TFL!