With an Icelandic volcano currently spewing tonnes of ash towards UK skies, all aircraft are being grounded as a safety measure, with authorities mindful of the damage that hot, abrasive ash can do to a plane's engines (i.e. knacker them completely).
Watcher of the skies
As the skies empty of aircraft (all flights from Heathrow and Stansted airports are scheduled to stop at noon, and all Scottish airports are already shut), you can watch the planes vanish from the air courtesy of a neat live map from FlightRadar24.
The website uses information from several ADS-B receivers in real time and overlays the planes on a Google map.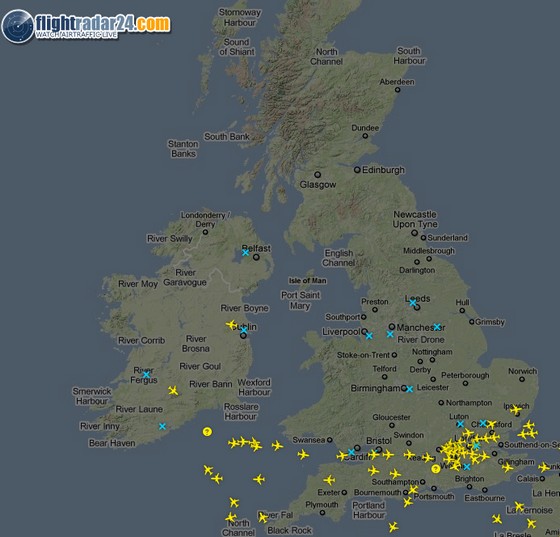 Clicking on an individual plane icon will give you a feast of information about the flight including call signs, airspeed and altitude. It's a plane spotter's dream!
Be warned that the site can sometimes time out as it's not surprisingly hugely busy right now, but if you get on it's a fascinating way to observe what's happening on this rather unique day.
Update: 15:00 15th April

Not a single plane over the UK sky. Blimey.