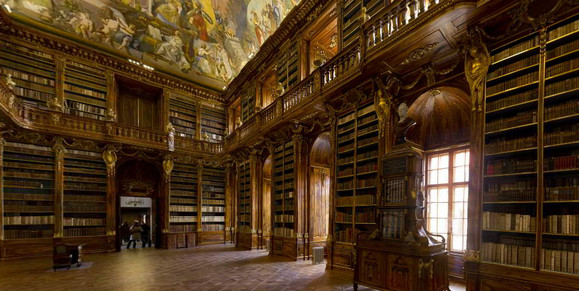 A record smashing panoramic photo of a reading room in a Prague monastery library has just been created by a fella called Jeffrey Martin, and it's a whopper, alright.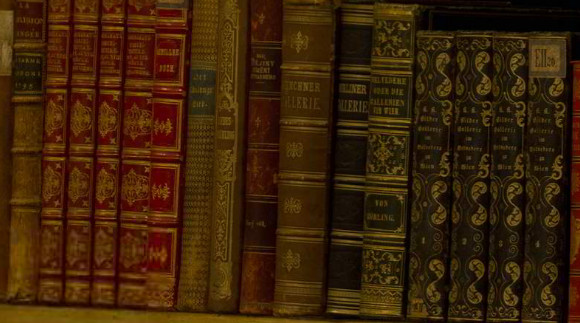 This record-toppling 40-gigapixel affair features a 360 degree view of the historical books on display in the Strahov monastery's Philosophical Hall, a private Baroque reading room in Prague's 868-year-old Strahov monastery library.
Taken from the mezzanine, the 283GB file was created in February on a GigaPanBot-mounted Canon 550D, and is made up of no less than 2,947 unique RAW images.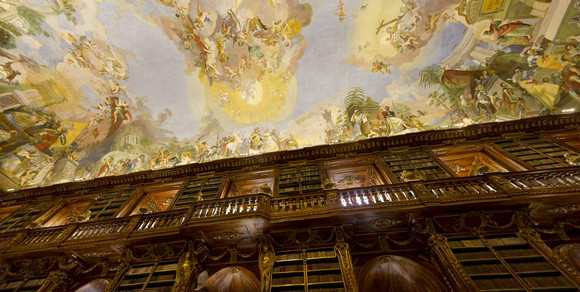 More stitching than a knitter's convention
The photos were stitched together with (mainly) automated post-processing to correct colours and exposures, taking over 111 hours to get the job done, with some manual fiddling needed to correct a few misaligned areas.
If this sounds like the sort of thing you like to look at, the photo can be panned and zoomed to your heart's content right here, courtesy of a nippy Flash-powered interface here.
[Wired]