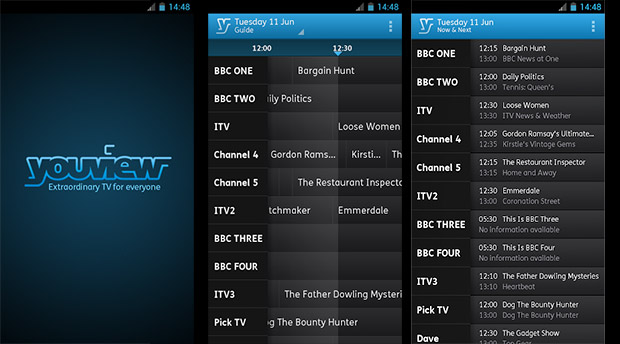 We've become big fans of the digital TV service YouView, and looked jealously at our iPhone pals when an app was released for the iOS platform that let them view TV guides and set recordings from their mobile devices.
The good news for Android users is that the app has now been released for Android users. Huzzah!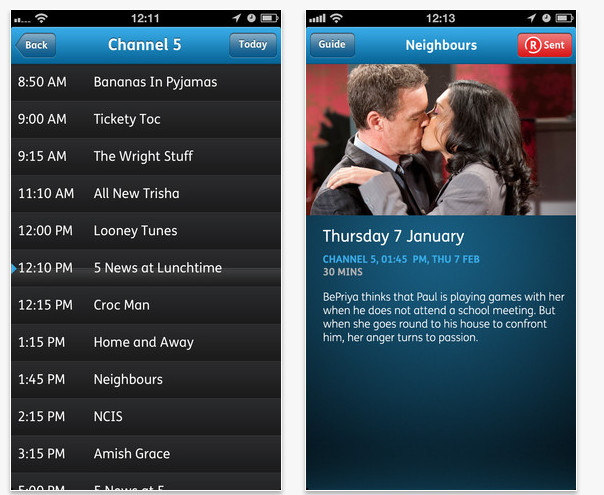 Just like the iOS version, the new Android app lets users view what's on TV and radio over the next 7 days (with the option to view additional programme information) and makes it possible to record a show while on the move.
Here's how to connect a mobile device to a YouView box:
To  connect your mobile device with your YouView box please  launch the YouView App on your mobile device then press the YouView button on the remote control and go to Settings > Device Management > Mobile Devices. Press OK on the 'Connect Device' button. Note: Connecting a device will automatically set your Eco-Mode setting on your box to 'LOW'.
You should now see an eight digit code on your TV screen which you should enter in the YouView app on your mobile device.
If the code has been entered correctly, your mobile device will now be connected with your YouView box.
The YouView app is now compatible with iPhone 3GS, iPhone 4, iPhone 4S, iPhone 5, iPod touch (3 rd generation), iPod touch (4th generation), iPod touch (5th generation) and iPad. Requires iOS 5.0 or later and Android 2.3+ devices (optimised for the following smartphones: Samsung Galaxy S3, Samsung Galaxy S2, LG Nexus 4, HTC One S and Samsung Galaxy Ace).