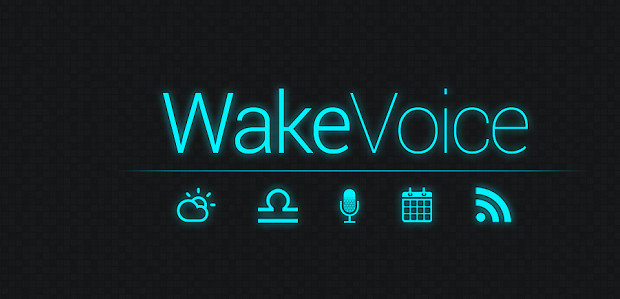 There's no shortage of alarm clocks available for Android handsets, but WakeVoice certainly seems to stand out from the crowd.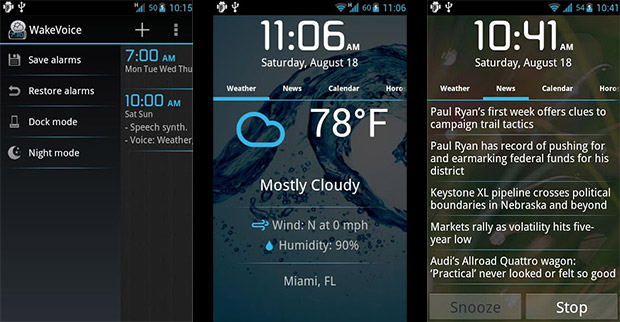 Instead of just knocking out the usual alarm tone or music track, this app is interactive so you can talk to it with custom commands to stop the alarm or activate the snooze option.
And there's more: the app can also play a personalised message (perhaps something inspirational, like: "GET YO' LAZY ARSE OUTTA BED!"); it can tell you the weather for the day ahead or read out the news headlines.
The app uses SVOX voices so you can also customise the voice and pick the ideal timbre to wake you up from your slumbers.
WakeVoice is free, although the free version is limited to 10 alarms. If you want to install more voices or get more alarms, you'll need to download the pro version, which is £1.99/$3.
WakeVoice (Free) on Google Play – paid version here.
[Via]