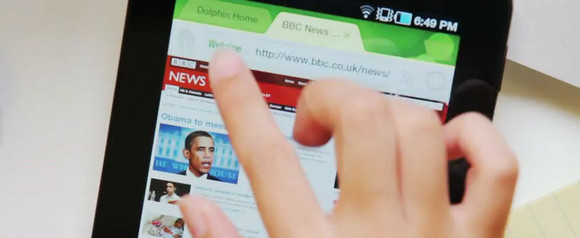 Boldly describing itself as the, "most intelligent, playful and elegant mobile web browser," the latest version of the Dolphin Browser HD seems to be living up to the hype, and has swiftly become our mobile browser of choice.
Designed for Android devices with high resolution screens (mobiles and tablets), we've been impressed with the speed of operation and flexibility of this free browser.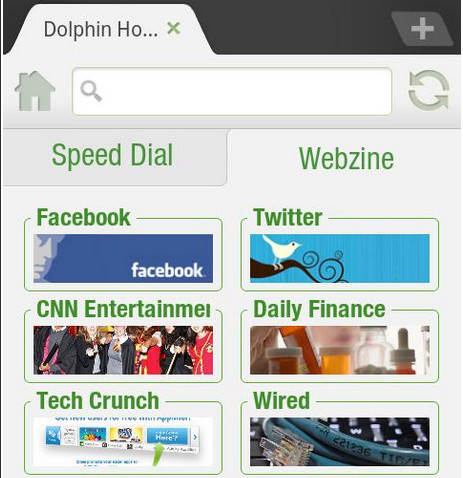 We've already been feeling the love for its innovative gesture feature, and the latest update adds a funky feature called Webzine, which is a graphic thumbnail view of web pages and bookmarks, that users can scroll through to select web pages.
Here's how Dolphin ring their changes of their new browser:
Faster: Access online content more quickly by utilizing Dolphins mobile-optimized interface, no more need to try and fit full size web pages into the screen of your mobile device.

Smarter: Access features like 'Bookmarks' and 'History' by simply swiping-and-dragging the screen to open a sidebar, to close it when you are done or to open a toolbar that gives access to installed add-ons and themes

Easier: Access up to eight webpage tabs simultaneously and switch between them by simply touching a tab or swiping the tab bar to bring the other tabs into view

More playful: Have fun with a more engaging and customizable web-browsing experience with key features such as 'Gestures', 'Add-ons' and 'Webzine'
Download Latest Dolphin Browser HD 6.0 from Android Market: http://bit.ly/n6U5j3