Mobile network 3 has announced its MiFi mobile wireless internet hotspot for connecting multiple devices to your 3G connection.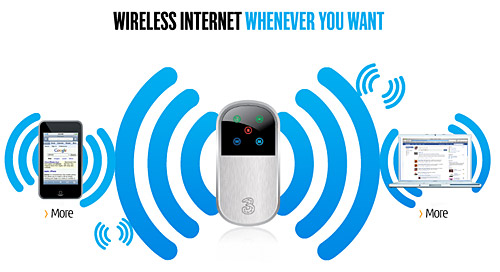 The device lets you connect up to five devices at once up to a range of 10 metres, so you can be busy checking emails on your laptop, browsing porn work related websites while downloading tracks and apps on your mobile device.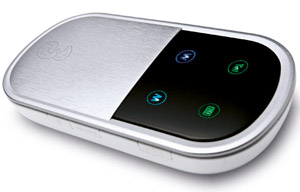 In the hope of persuading people to shell out for the pocket sized device, the network are bigging up its ease of use:
To use Mobile Wi-Fi, just turn on your wireless modem, switch on connection to the 3 network and select the Wi-Fi function. Then select the Wi-Fi option on whichever device you're using. There's no need to load any software to get online – the Wi-Fi function just needs to be turned on.
The device has a one touch power-up button with the internal battery providing up to 4-hours of active use on a single charge.
Depending on coverage, the Novatel-made device should serve up a maximum of 7.2Mbps on the downlink and a 5.7Mbps uplink. There's also a microSD slot onboard, supporting cards up to 16GB.
The device looks reasonably attractive in a nondescript, understated kind of way, with its brushed silver case and four status lights, although it's a bit of a pricey number for our tastes.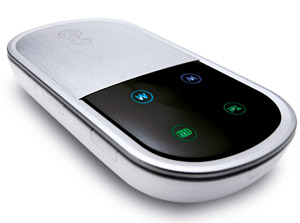 According to the product page, the MiFi will either set you back £99.99 on a pay as you go basis, or £69.99 upfront, plus £15 a month for a rolling, no-ties monthly contract with a not exactly generous 5GB data allowance.
Read more or shuffle into your nearest Carphone Warehouse and talk to some of the charming folks there.