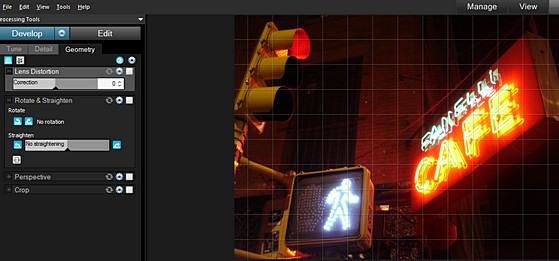 Reviewed back in January this year, the high end photo management tool ACDSee has long been our tool of choice for organising our photo collections, and a fairly substantial free update has just been released.
The new release moves the software up to 'ACDSee Pro 3 Update 2', and adds some useful new tweaks as well as addressing some bugs. There's also a new silver interface if the current emo black-only option was proving too oppressive.
Annoyances remain
They've certainly 'fixed' the bug we used to get when dragging images into the ACDSee interface from ourt iPhone folder window – previously that used to crash the program, but now they've just made it impossible to drag images over. Err, thanks for that, ACDSee.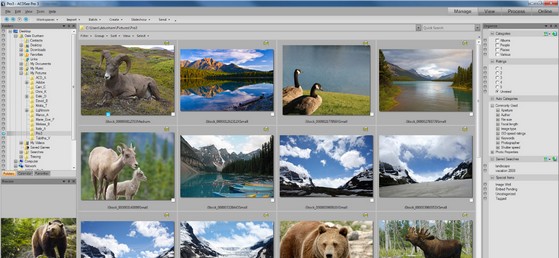 Still no face recognition
In our review, we challenged them about the lack of face recognition in their software, but they spun us some frankly half-arsed nonsense about the feature not being of any use to, "advanced amateur and pro photographer audience."
You're plain wrong here, ACDSee. Pros need all the help they can get and will use any tool offered.
The lack of a face recognition feature in your software could well lose you customers, so we strongly recommend including it in future versions.
Anyhow, here's a full listing of the new features.
New option to select a display theme of either silver or charcoal.
"Copy/Move to Folder" dialog boxes now have the option to exclude associated files for encodable images.
Special effects in Edit mode now display small previews of each effect applied to your image.
Option to show or hide icons for categories, ratings and editing tools.
"Show Original" button now also available in View mode when viewing a developed/edited image.
Ability to permanently commit changes to the original image file.
ESC key now a shortcut to exit View mode and return to previous mode.
Background processing of RAW images enabled to speed up workflow when either exiting or switching images in Develop mode.
Interface redesigned to support Netbook resolutions of 1024 x 600 px.
Ability to share full resolution images through ACDSeeOnline.com.
New Quick Navigator pane for easy navigation around magnified images.
Sharpening tool improved to utilize multi-core CPUs.
Improved support for Windows 7 libraries.
When two instances of ACDSee Pro are open, only one can be in Process mode. This ensures images are processed one at a time.
Fixes include:
Mouse wheel scrolling issues on 64-bit Windows XP.
Under certain circumstances "Batch Rename" caused program to crash.
Images shot in a color space other than sRGB were saved with the EXIF:InteropIndex field incorrectly set to R98 (indicating sRGB).
When images sent by SMTP, the "No default email client" error message is no longer displayed.
Image in preview pane would sometimes flip while resizing the window.
Various drawing issues.
Various usability issues with shortcuts to images.
Sometimes images in the file list would be used to edit, share or view instead of the images from the image basket.
Crash would sometimes occur if system had no C drive.
Problems accessing password protected files.
Crash would sometimes occur when connecting and disconnecting a multi-card reader.
[ACDSee]