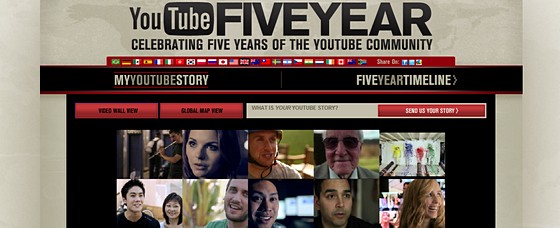 The celebrations keep on happening at YouTube, with the company announcing that it has exceeded the astonishing figure of 2 billion video views per day, just a month after the champagne corks were popping for its 5th birthday.
YouTube 5 year channel
The Google-owned video sharing website seems keen to tell its story, launching the YouTube 5 Year Channel channel which encourages users to submit videos about the impact YouTube has had on their lives.
The collection will eventually be curated by docu film-maker Stephen Higgins, with an interactive timeline depicting YouTube's history backed by a collection of videos from celebrities frothing over the social media network.
The figure of 2 billion video views per day is truly staggering, and shows how the service has become firmly embedded in people's lives in just half a decade.
I mean, what would we do without amusing cat videos to pass away dull office hours?