Promising photo pros, "improved image quality, performance and workflow flexibility , " Adobe's latest version of their 'digital photography workflow program,' Lightroom 3 has been released.
After a long gestation period in beta (it was first released in October 2009), the final version of Lightroom 3 packs an "unrivalled raw processing engine with noise reduction and sharpening tools to achieve the highest image quality".
The 64-bit capable Lightroom 3 includes new features workflow-speeding features with support for DSLR video files and tethered shooting on select cameras.
Monster feedback
"There have been over 600,000 downloads of the Lightroom 3 public beta, which has supplied us with a huge amount of valuable feedback from a passionate community of professional and advanced amateur photographers," insisted Kevin Connor, vice president of product management for Digital Imaging at Adobe.
"The open dialogue we have with our customers allows us to further improve Lightroom and provide the best tools they need to produce high-quality images.  We're happy to see that so many people are anxiously anticipating the final release, so they can start taking advantage of all the new features they had a hand in developing."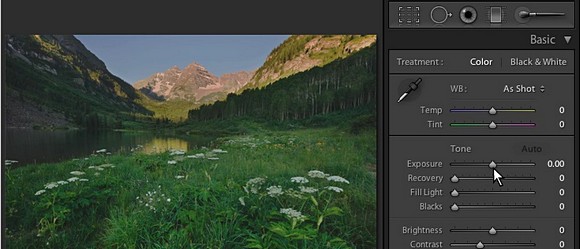 The core has been rebuilt
Apparently, "re-built from its core," the new Lightroom 3 serves up Luminance and Colour Noise Reduction tools, an Automatic Lens Correction to ward off undesirable geometric distortions, chromatic aberrations, and lens vignette effects.
A handy straighten tool helps sort out wobbly vertical and horizontal perspectives, and there's three new vignette styles and a Grain effect tool on hand.
It's also now possible to publish collections on online sharing sites like Flickr with one click, with integration with additional online photo sharing sites available via third-party plug-ins.
Pricing and Availability
Adobe Photoshop Lightroom 3 for Windows and Macintosh is available now at www.adobe.com/store at an upmarket £232 (£75 upgrade).