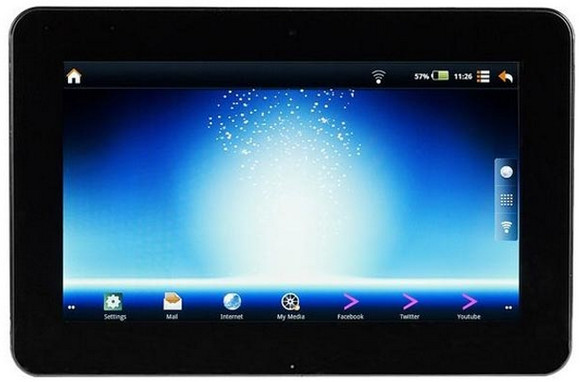 The bargain basement Advent Vega – an Android tablet with a 10.1″ screen, Tegra dual core 1Ghz CPU, Froyo, 10hrs battery life and a price tag of price of just £250 – has just received an official firmware update.
Advent has pushed out a new v1.08 firmware release for the dual core tablet, with the promise of improved screen responsiveness on mains power and a host of general big fixes.
The release also includes an update to Vega's WiFi driver.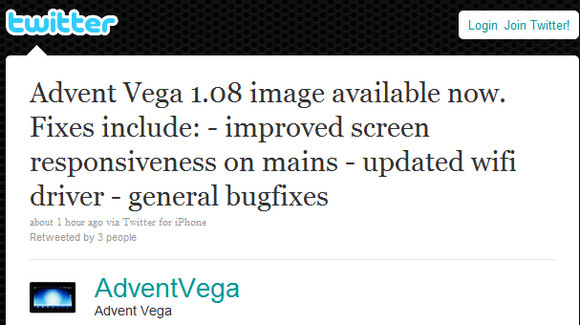 No Flash
Sadly, Vega users looking forward to the return of Adobe Flash Player 10.1 functionality – which Advent pulled last month after it failed to passed Adobe's certification testing – will have to wait, although the company says it will be "available soon."