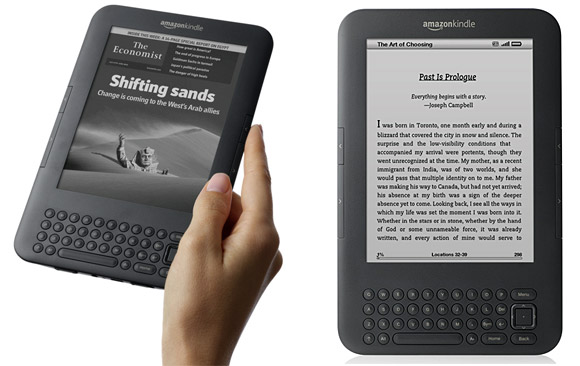 The future is here: Amazon has announced that digital Kindle ebook sales are now greater than their total sales of paperback print editions in the US.
The online retailer said that Kindle ebook purchases now outstrip their total sales of paperbacks, although the battle isn't totally over, with the combined sales of paperbacks and hardbacks still ahead of digital. For now.
Here's the official statement:
Amazon.com is now selling more Kindle books than paperback books. Since the beginning of the year, for every 100 paperback books Amazon has sold, the company has sold 115 Kindle books. Additionally, during this same time period the company has sold three times as many Kindle books as hardcover books.

"This is across Amazon.com's entire US book business and includes sales of books where there is no Kindle edition. Free Kindle books are excluded and if included would make the numbers even higher.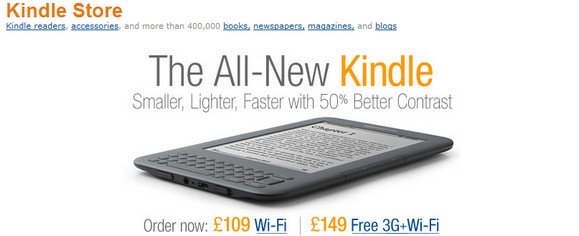 The third gen Kindle has proved a massive hit worldwide, and the modestly priced eBook reader now has the honour of being the bestselling single product in the company's history.
Annoyingly, Amazon refuses to say exactly how many Kindles have been sold so far, although some estimates put it at eight million.
[Via]