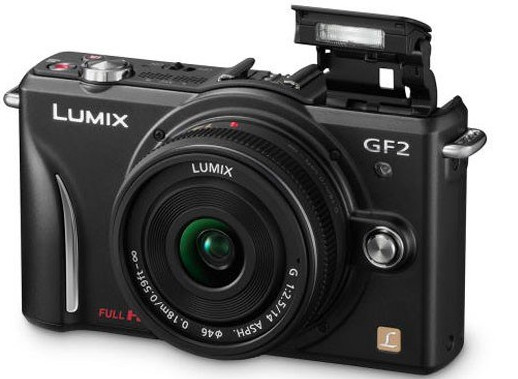 Promising "DSLR like photo performance and Full HD movies with stereo sound" the new 12 megapixel Panasonic GF2 is now on sale.
The successor to the popular GF1, the camera refresh manages to be 19% smaller in size and 7% lighter than its predecessor, although that comes at the expense of less physical controls.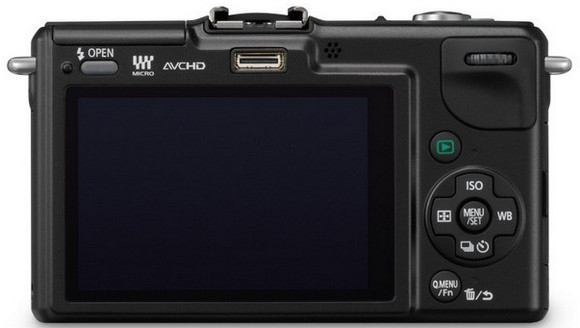 Instead, the DMC-GF2 sports a touch control 460,000-dot LCD screen, which employs a new snappy new Graphic User Interface (GUI) for selecting shooting modes and tweaking exposures.
The camera can also fire off full High Definition (HD) videos, recording 1920 x 1080 videos at 60i or HD 1280 x 720 movies at 60p in AVCHD, with the ability to record HD Motion JPEG in 1280 x 720 and QVGA, VGA and WVGA.
The GF2 can be picked up from Amazon in two packages right now:
Panasonic Lumix GF2 Digital Camera with 14mm Lens – £489

Panasonic Lumix GF2 Digital Camera with 14mm & 14-42mm Lenses – £580
Press Release:
Panasonic changes the Digital Photo market forever

Following a year of great success in 2010, Panasonic is ready to kick start 2011 with a bang as tomorrow marks the launch of the next great Lumix G camera, Lumix GF2, in a store near you.  Already awarded 5 magazine awards since announced in November, the GF2 is the smallest and lightest system camera from Panasonic, boosting DSLR like photo performance and Full HD movies with stereo sound.

At the end of last year we saw that the total changeable lens (DSLR + CSC) market was up 22.8% in December 2010 vs. December 2009. Panasonic believe that this growth has come from a dramatic increase in consumer demand for creative and high quality photos.

1 in 4 changeable lens cameras sold in December came from the new breed of Compact System Cameras (CSC), as product and lens ranges in this developing format grew. CSC actually grew an impressive 194% vs. the previous year.  This significant shift can be put down to the smaller size and easier to use attributes of a CSC compared to a DSLR camera – Anyone who enjoys photography can now take professional looking photos without hassle.

The good news for Panasonic is that in December 2010 over 1 in 10 of all changeable lens cameras sold were from the Panasonic Lumix G system camera range, making it the best selling CSC range in Christmas 2010 (2). Panasonic is very proud to hold 11.3% market share with the DMC-G2 as its best selling model.

To prove that anyone can take creative shots look out for the new GF2 which launches on 28th January and is a must have camera of 2011.