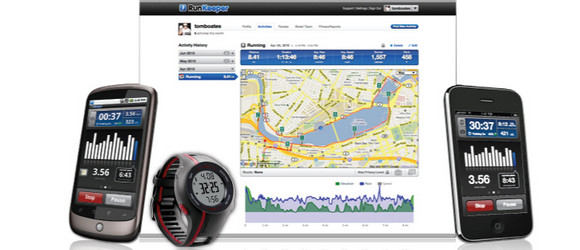 It was crowned as one of Apple's top grossing apps of 2010 and it's proved a hit on Android too, and to encourage more users to get physical, the RunKeeper Pro fitness app was offered for free throughout January.
Wait, there's more
The company have now decided to extend that offer into infinity and beyond, with RunKeeper Pro remaining a free download for the foreseeable future. Free! Huzzah!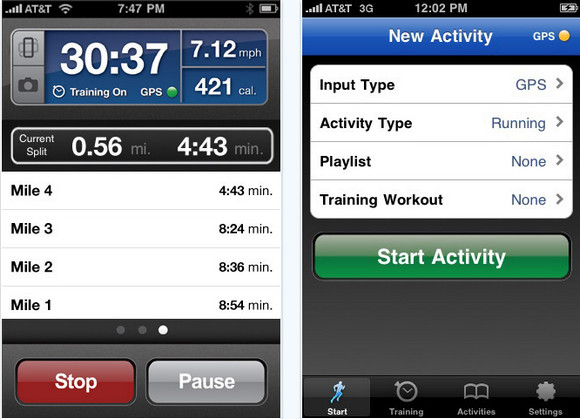 Clearly, dishing out a key product for free is going to impact on the developers income, but we suspect that they've got a load of synergistic/crossbranding/social networked stuff lined up for users, and perhaps there's vast heaps of advertising coming over them that hills too.
It's free, dammit
Whatever the business objective, we still recommend downloading this excellent app, and with a bit of luck it might just encourage you to shake off some of that winter lard.
If all this sounds like the kind of thing that gets your jogging bottoms moist, may we recommend you head off to your respective app store and get a-downloadin' pronto.
Here's their full press release:
RunKeeper Pro will continue to be FREE!

When we made the RunKeeper Pro mobile app free for the month of January, we hoped it would help all of you with your New Year's resolutions, and get more people off the couch to work toward your fitness goals. Given this app was just named one of Apple's top grossing apps of 2010, we knew this would be a lot of revenue to forego for a small company, but we thought it was worth it to start off 2011 with a bang.

As the end of January approaches, we have been blown away by the response to this little promotion- millions of new users, lots of existing users making the upgrade and active usage on an ongoing basis more than double what it was before. This means more people getting fit, more people using RunKeeper to do so and a much larger chunk of our userbase benefiting from all of the great functionality that the RunKeeper Pro application offers!

Based on what we have learned in the last month, and based on our long-term goal of building the biggest most engaged community of users that we can (who get the best fitness results in the process), it became clear what we needed to do. We are pleased to announce that, as of today, RunKeeper Pro will continue to be a FREE download!

We have so many new things coming in 2011 that we can't wait to show all of you! And we hope that, by making this bold move, the 'all of you' that will benefit from what we are building will be a much bigger number. Stay tuned