After a long and seemingly inevitable decline, it looks like the long-reigning, global smartphone champs Nokia are finally set to be unseated by upstarts Samsung.
An investors' note from investment firm Nomura Securities predicts that Samsung will hoof Nokia off the top spot it has held since 1996, with Apple  swiftly shimmying up to fill second place:
We are forecasting that Samsung takes the No. 1 position in smartphones in Q2 (fractionally) and that it extends this lead in Q3. This represents a significant turnaround from a 4.8 percent share in 1Q10 to 20.4 percent in Q3 2011.
The firm predicts that Nokia's smartphone share will plummet from its current 25 percent to about 16 percent, while Apple's  share will stay stuck at around 17 percent.
Nokia's market share is expected to keep on sliding in a downward direction, with Nomura suggesting it could be be overtaken by HTC by the end of next year.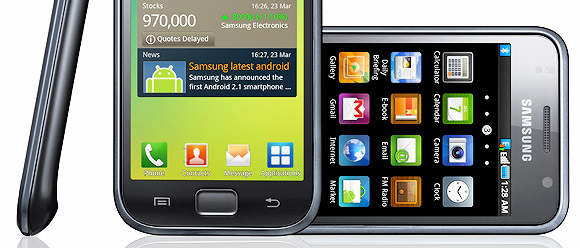 Will Windows Phone save Nokia?
Nokia has got high hopes that switching from its own OS to the Windows Phone OS  will improve their fortunes, but  Nomura are cautious:
Market shares in mobile phones have swung greatly in prior years and so a come-back from Nokia is feasible, in our view. However, we see no evidence of a product led turnaround and continue to see better opportunities among Asian vendors in particular.
Apple too pricey?
Speaking at last week's Open Mobile Summit, analyst Richard Windsor of Nomura suggested that it may not be plain sailing for Apple either, commenting that with margins in the smartphone industry currently so high, users will inevitably shift to cheaper units.
"We see the handset market becoming much more competitive," commented Windsor noted. "The number of people who'll pay $500 or $600 for a smartphone [the wholesale price before carrier subsidies] is rapidly running out."
[Via]