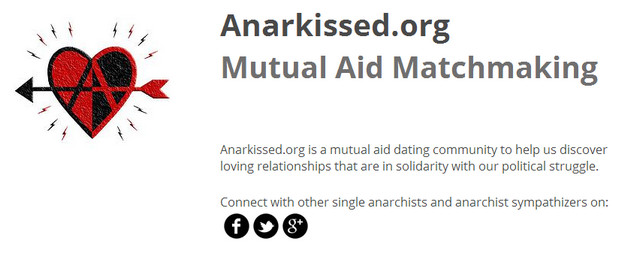 Describing itself as "a mutual aid dating community to help us discover loving relationships that are in solidarity with our political struggle,"  is a new website called Anarkissed.org.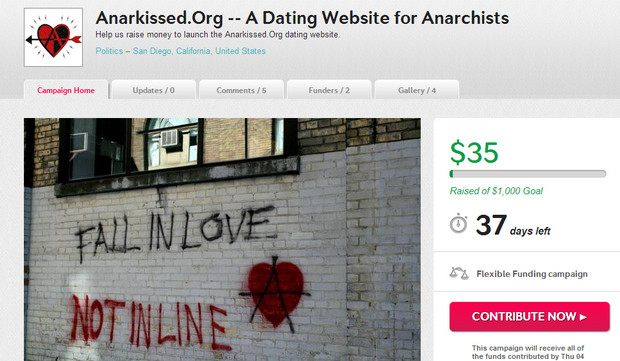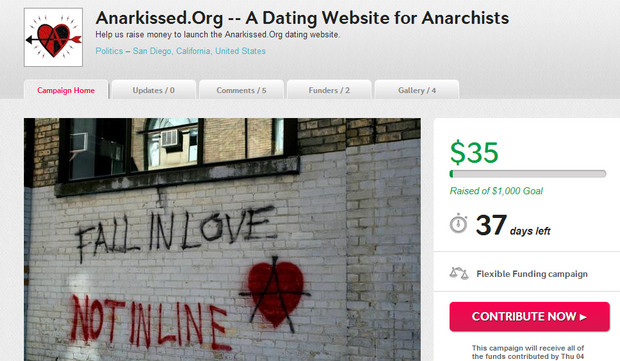 ​It's founder – who goes by the name of Ian – introduces himself as an anarchist of the 'traditional anti-capitalist variety'.
Unlike most anarchists we know, Ian also has an MBA and manages website development projects as his day job.
He insists that these skills make him "uniquely suited to coordinate the development of an anarchist-oriented online dating website."
To bring his dream of an anarchist dating site into reality, Ian has set up a crowdfunding site on  indiegogo.com, tasked with raising a rather modest $1,000. Small fry, we would have thought to someone with an MBA.
Sadly for Ian, his project seems to be off to a very slow start, with only $35 raised as of today and just 37 days remaining.
If you'd like to help single anarchists and anarchist sympathisers connect with each other, be sure to throw some of your cash in the direction of the crowd funding website, or read more on his Facebook page.
Join in with the discussion about this dating service on the urban75 forums.